Archive for
February, 2011
John Peel famously thought so little of the driving ability in Essex that he went miles out of his way every time he drove from London to his Suffolk home, just to avoid driving through the county.
Essex County Council seem to be keen to change that perception and have launched a major campaign to help educate drivers in the art of awareness. The site at Drive Essex contains information on the various distractions that can affect your perceptive powers, as well as drawing attention to easily missed hazards like bikers.
To test your vigilance behind the wheel, you are invited to play the viral game embedded below. It's a sort of cartoony version of the hazard perception tests on the new driving tests, but even if you've had a go at these, it's well worth taking the time to play this game, as it simulates additional facets of driving such as mirrors. You may be surprised at what you miss:
This video is currently doing the rounds on the blogosphere, and you can see why! A clip from Korean remote controlled car drifters, showing they can do all the cool stunts and tricks you see from the big boys. The cars look the biz as well, with the usual rims, body kits, vinyl's and other badassery. And the down-sized drifters are complete with realistic roads, cheering fans and some flash night-time drifting, well up until bed-time anyway.
Check out the video, very cool even if it is a little bit sad!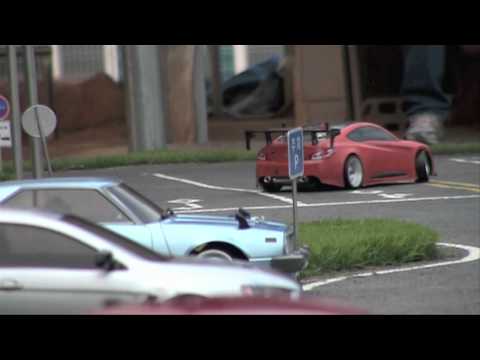 The F1 season is fast approaching, and all of the teams have been unveiling their 2011 cars over the past few weeks, some we were lucky enough to see at AutoSport.
In terms of imagination and theatre though, the prize probably goes to the MacLaren team who had a pseudo -crowdsourcing spectacle involving 'members of the public' carrying chunks of the new MP4-26 to a central Berlin location where it was assembled by mechanics and, of course, the two British former World Champions, Lewis and Jenson.
Their car is also the most interesting visually with some wacky new air intakes and a weird front wing, which the world will be eagerly watching to see how much of an advantage they actually provide.
In the meantime here is the video of the car being assembled:
Along with all F1 fans at the moment, we'd also like to say "Get well soon Robert Kubica."