Van Insurance for Air Freight Couriers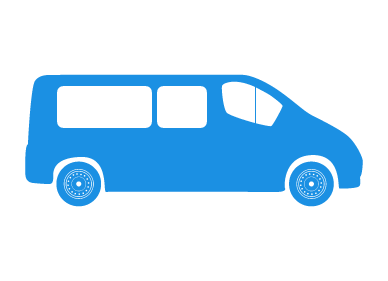 Trying to find van insurance for airfreight forwarding and couriering at a reasonable price can be a difficult task. Adrian Flux can help you find a competitive van insurance policy that provides comprehensive cover for cargo transit vehicles and doesn't cost the Earth. So whether you are an independent courier service, or run a large fleet of freight forwarders, we will be able to find a policy that is right for you.
Adrian Flux can offer van insurance for couriers working in all airports including Stansted, Gatwick, Heathrow, Luton, Manchester, Birmingham, Bristol and more. Whether you collect cargo to transport to the port or collect cargo to transport it to its final destination, having adequate insurance whilst the goods are in transit is important in case the worst should happen.

We can provide flexible policies to freight couriers by offering insurance for point to point and multi-drop couriers. No Claims Bonuses can also be transferred from previous company employment including couriers like DHL, TNT, City Link, Parcelforce, FedEx and UK Mail.
Benefits of Adrian Flux's Insurance for Air Freight Couriers can include
Free legal cover up to £100,000 comes as standard
Optional breakdown cover
Windscreen protection
Protected No Claims Discount available.
Legal liability also covers passengers and employees in the vehicle.
No claims discounts discount of up to 65%.
European Cover available.
Support offered for self-employed couriers, including employed couriers transferring to self-employed status.
Transfer of no-claims bonus entitlement from van or car insurance policies available.
Payment installment options available.
Van Insurance with a difference
Air freight couriers work in a fast paced and pressured environment. Having to meet timing deadlines, traveling on the road every day and doing high mileage are all reasons why competitor's insurance policies have significantly higher premiums than at Adrian Flux. We know that as a courier you take great care in transporting goods from A to B as it's your responsibility to deliver cargo safely to ensure you remain competitive and a reliable courier service to customers. This is why we calculate risks based on actual driving experience of policyholders and as a result, can offer significantly lower premiums.
For a free quote, contact our friendly team of insurance professionals now on 0800 369 8590, or complete our Get a Quote form and a member of our team can contact you with a personalised quote.