Sarah Bennett-Baggs who you may remember from our previous post or the influx article, is a racing driver whom Adrian Flux sponsor… Well she is back for 09 with a brand new car, an Aston Martin N24.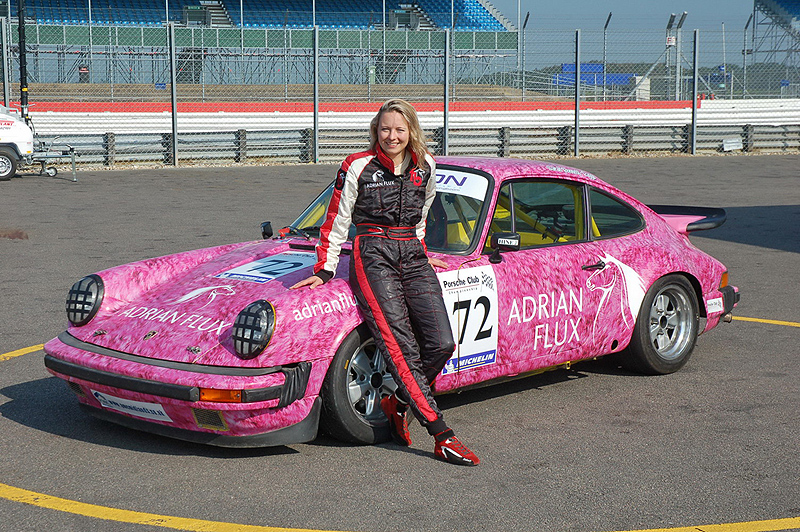 Last year Sarah did really well coming second in class for the 2008 Porsche Club Championship. She managed to cause quite a stir with her bright pink 1978 911 SC and Flux Babe inspired overalls.
With the new car Sarah is competing in the GT Cup, and has already secured a cup with a 2nd in class finish at Brands hatch.
Well done Sarah, keep up the work at Snetterton in June and good luck for the rest of the season.