The most any of us might think about insurance when we're planning a barbecue probably extends to buying an awning to cover the grill in the event of a typically wet British summer.
But insurance plays a far greater role in your outdoor cooking adventures. For a start, if you're one of the Masters of the Grill making a serious investment in your barbecue equipment, you need to ensure it is covered under your home insurance.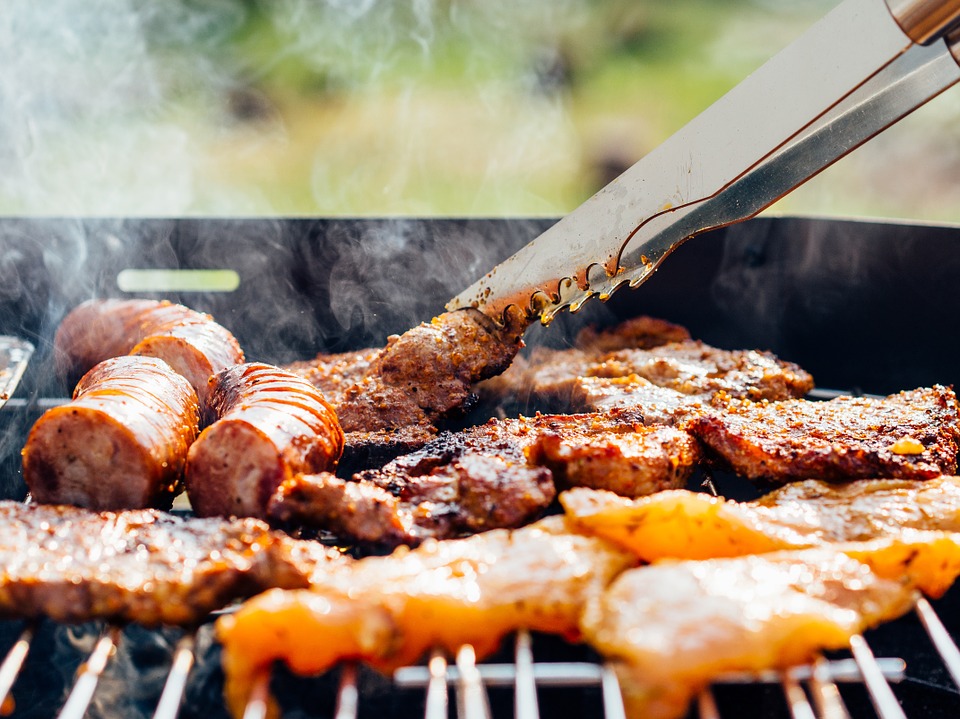 If you have a brick-built barbecue, it's likely that it will be covered by your home insurance and moveable equipment will probably be covered by a 'contents in the open' clause of your home contents policy. But it's best to check before you fire it up and get cooking.
You should also think about any potential damage that your barbecue could cause to your property or neighbouring houses – according to recent research, barbecuing Brits caused an incredible £617 million of fire damage last year after they fired up the grill while drunk. Most home insurance policies will cover fire damage to your building and contents caused by barbecues and will similarly cover you for legal liability in case of injury to other people or their property. However, if there's evidence you'd had one too many tinnies before getting hot and heavy over the grill, your insurers might refuse to pay out.
Adrian Flux Insurance Services has a team of expert staff who can offer you bespoke home insurance policies to suit your property and your wallet.
Of course, you're far too responsible to barbecue while worse for wear – which means the Flux team can share 10 barbecue ideas that don't involve burgers.
Here are our top 10 unusual BBQ recipes:
Throwing water on your barbecue is bad, obviously. But throwing watermelon, sliced into inch-thick pieces and sprinkled with olive oil and seasoned with salt, pepper and a pinch of smoked paprika and grilling for three minutes is very, very good.
Make popcorn – take some kernels, cover with a little vegetable oil and place on the grill in covered pans. Outdoor theatre (rather than indoor cinema).
For a posh banger, take a sausage and place in a wrap of foil, twisting one end firmly. In the open end, pour in a small amount of red wine. Twist to seal and place the parcel on the barbecue. The sausage will poach in the wine.
Make like Elvis and toast up a PBJ Sandwich. Spread a slice of bread with peanut butter, top with a slice of bacon, some slices of banana and a slice of bread spread with strawberry jam. Grill for around two minutes on each side. Arrange for a crane to lift you from your seat after eating.
Pizza is possible: make homemade dough, form into a circle, place on the grill and flip it over as it cooks. Drizzle with olive oil, flip again and add your favourite toppings.
Fruit kebabs are just as delicious as their meaty cousins. Slice up your favourite fruits, place them on soaked wooden skewers, sprinkle with sugar and grill. Barely any fruit doesn't taste fabulous when barbecued.
No one said barbecuing would be easy on your waistline. Take a flour tortilla, spread with marshmallow fluff and place a chocolate bar in the centre. Wrap the tortilla around the bar, brush with melted butter and sprinkle with sugar. Wrap in foil and grill for five minutes on each side. Re-use Elvis crane.
We can be healthy: Cut a head of Romaine lettuce in half, drizzle with olive oil, sprinkle with chopped garlic, salt and black pepper. Grill for several minutes until slightly charred. Sprinkle with a little fresh Parmesan and serve.
Make campfire apples – core a dessert apple and score round the top to stop them bursting. Mix sultanas, chopped dates and figs and chopped hazelnuts with honey and fill the cavity. Top with butter, wrap in foil and bake in the cooler embers of the barbecue for 20 minutes.
Roast a whole head of garlic – cut the top off the garlic, place on a sheet of foil and drizzle with olive oil. Wrap tightly in foil and roast until soft. Eat the sweet, smoky paste on slices of French stick.
Got any groundbreaking BBQ tips of your own? Share with us and our readers in the comments below or let us know on social media.