Just-for-show classic cars will have been mothballed for winter but as Easter approaches here are some Classic car maintenance tips for owners who want to get their pride and joy back in tip top condition for the concours d'elegance.
Classic car maintenance tips: 1-5
1 Give your classic car a good once over checking for the obvious, tyre pressure, light bulbs, wiper blades and the like. Once you have attended to anything that needs sorting it's a good idea to book an MOT – even if your car isn't due one.
The test will show up what really needs attention – the car might not fail but the advisory notes will be good indicators as to what you should be thinking about repairing.
It's easy to check if your classic car needs an MOT.
2 Check all the fluids. Drain and replace the engine oil, replace the filter and check the antifreeze. It doesn't just stop the engine from freezing in the winter it helps prevent overheating in the summer and it contains corrosion inhibitors.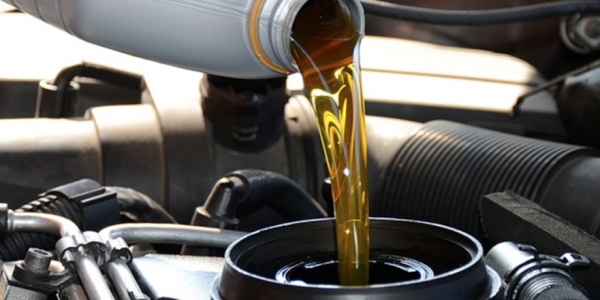 If the brake fluid hasn't been changed for a while consider replacing it now. It can absorb moisture during the damp winter months and lose functionality.
3 Hopefully you have had the car's battery disconnected and on a trickle charge while in storage but if you haven't, take it off now and give it a good charge. If it's out of warranty or doesn't hold the charge, replace it.
4 Whip the plugs out and give them a clean, and check the gaps, adjusting accordingly. Give the HT leads and distributor cap a good clean. Check the points and adjust as necessary. Consider changing the whole lot – plugs, leads, distributor cap and points – if you've not done it for a while or they show signs of excessive wear.
5 Check all belts for fraying and loss of tension and adjust as necessary or replace. Check the top and bottom hose, and all other pipework. It's better to be safe than sorry so replace if they show signs of cracking or excessive wear.
Classic car maintenance tips: 6-10
6 When you start the car for the first time don't gun the engine, run it at a fast idle allowing it to warm up slowly. With the motor running check underneath for leaks.
7 Get someone to sit in the driver's seat while you check the brake lights, headlights and indicators and then look inside the wheels and at the flexible brake hoses.
8 The handbrake can stick when the car is left stationary for a long period so check that it disengages properly.
9 When the car is running at normal temperature gently pep the accelerator. Don't panic if you see steam or water coming from the exhaust, condensation can build up during the winter lay-off.
10 Finally, polish and hoover inside the car. Outside, wash away those winter cobwebs with warm soapy water, rinse with cold water, chamois dry and polish – or T-Cut – to get your classic car back into show condition.
Classic car maintenance tips – don't forget the paperwork
And just to be on the safe side: Check your classic car insurance is up to date and consider taking out breakdown insurance.
You May Also Like …