Last Updated on
A summer holiday in a static caravan is cheaper than staying in a hotel and gives you more freedom, especially if you are keen to explore the great outdoors with a young and growing family.
You also get the chance to take more equipment with you, such as surfboards and bicycles, which will help keep everyone busy on an action packed holiday.
But, the truth is, caravan holidays are a little like Marmite, you either love them or hate them. Adrian Flux insurance loves them and here we debunk seven common myths that may be putting you off booking one.
1 You'll be reduced to a diet of baked beans heated on a primus stove
Nonsense. Modern static caravans come with all the comforts of home including, usually, hot and cold running water, a full hob, oven, microwave, toaster, kettle, saucepans, cutlery, crockery and glassware, enabling you to cook a fine dining three course meal, if that's what floats your rubber dinghy.
If your tastes are a little simpler the static will more than likely boast a barbecue which might be just as much fun and even tastier after a long day on the beach.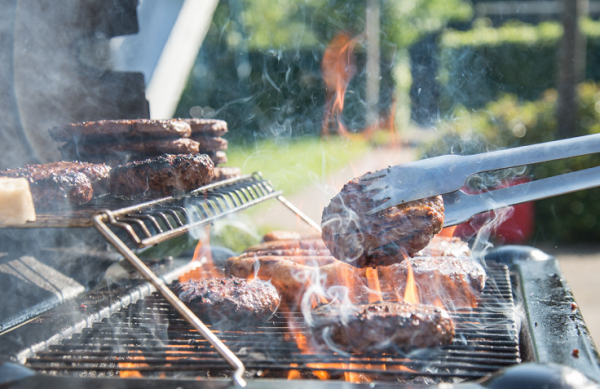 2 You won't get a wink of sleep in a static caravan
With all the excitement of your holiday the children may try to stay up a little later, but the chances are all the fresh air will make them drop off into a sound sleep without too much prompting.
Static vans have good-sized beds, plenty of bedding – unless you have been advise when booking to take your own – and are pretty well insulated and sound proofed.
They also tend to have good heating, just in case you are travelling late or early in the season.
3 Carvaning is hard work
Well, it can be, but it doesn't have to be. Taking a holiday in a static caravan can be as hard as you want it to be. With a little planning, you will be able to take the stress out of your stay.
Just like being at home, especially if you have a young family, plan meals in advance, always have plenty of snacks, and remember to take some favourite toys, games and DVDs. Oh, and make sure the bottle opener is in good working order.
4 You can't get a proper wash in a static caravan
Not many static caravans contain roll top spa baths with gold-plated mixer taps, but they do all contain perfectly good showers, toilets and washbasins so there is no need to skimp when it comes to your daily ablutions.
And if the shower is in use and you just can't wait, most caravan sites have shower blocks and conveniences for guests to use… as long as you don't mind a stroll through the site with your wash bag and towel in your jimjams and flip-flops.
5 Carvaning is for old people
Age is no bar when it comes to having a great holiday in a static caravan. Sites are located in wonderful positions, in the countryside and on the coast, meaning all the family, young and old, can enjoy them, whether they enjoy the ease of access to the beach or to the shaded nature trails.
Modern parks also tend to cater especially for children with play parks, amusements and clubhouses and bars with entertainment.
6 A static caravan is expensive to insure
It depends where you look for insurance. Adrian Flux has been providing bespoke static caravan insurance cover for more than 40 years and has a panel of providers to go to to compare prices and policies.
There are different levels of cover but you would get storm damage, accidental damage and contents cover as standard.
Getting a cheap peace of mind static caravan insurance quote from Adrian Flux couldn't be easier – simply click the link or call 0800 369 8590.
7 There's lots of other admin to worry about, like getting a TV licence
This is not true, unless at the same time that you are watching your TV in the caravan, someone will be watching or recording live TV or watching or downloading BBC programmes on iPlayer at your main licensed address.
Remember, that includes your series recordings of Coronation Street, Eastenders, Match of the Day, Britain's Got Talent, or any other of your favourite shows.
If you don't need a licence for your static caravan complete a non-simultaneous use declaration form and that will be the end of your worries.
Now plan your trip away and have a great stay!