If you're in the car buying market it can be quite confusing trying to work out how to get the vehicle of your heart's desire while maintaining social distancing during the coronavirus pandemic.
Most car dealerships came out of shutdown on 1st June but sales are yet to pick up. And dealerships present a very different environment today to the ones which closed their doors back in March.
Entrance to many showrooms is limited to a few people at a time and they have put procedures in place, including two-metre markers, to ensure social distancing is maintained during your car buying trip. They are also discouraging "walk-ins" and instead advise customers to call ahead to book a viewing before their visit.
As well as confusion about visiting showrooms, prospective buyers have other big concerns about car buying at this time: Can I buy online, can I still have a test drive, will the dealer deliver my new car, will my new car have a coronavirus-busting deep clean and can I still trade in my car when I upgrade?
Adrian Flux answers FAQs on car buying and maintaining social distancing
Can I buy a new car online?
Online shopping increased exponentially during lockdown. It is a phenomenon that is now being embraced by car buyers.
A number of companies, including, Kazoo and CarWow, have launched remote car buying features to help people make their purchase without leaving home.
And if you phone a dealership you may well be connected to a salesman on a video conferencing link who can use it to show-off a car's features with a virtual tour and answer any questions you may have about it.
Will I be able to take my new car on a test drive?
Many dealerships are maintaining social distancing rules by offering unaccompanied test drives to prospective car buyers. That means you can get a feel for the car and put it through its paces with no sales advisor sat in the passenger seat wincing because you've not quite got the biting point of the clutch yet.
However, before going out on an unaccompanied test drive you should check what insurance the dealer has in place to ensure you are covered and if there are any conditions you should be aware of.
Dealerships offering unaccompanied test drives have extra cleaning measures in place with cars being disinfected before and after being taken out.
How can I social distance when my new car is delivered?
Dealerships will deliver your new car without breaking distancing guidelines.
You will agree how and when the car can be delivered and where the keys can be left. There are two delivery options: by trailer or by driver delivery.
The benefit of having the car delivered on a trailer is that it minimises the level of contact the delivery driver has with the car.
If the car is being driven to you, the driver will wear gloves and will spray and wipe down the car's interior, keys and door handles before you get near your new car.
The driver can also leave the car's documents somewhere safe, or you can have them mailed or sent electronically. Handover videos are also provided to give car buyers a run through of the the new vehicle's controls and features.
Will my new car have a coronavirus-busting deep clean?
Most showrooms will valet your car before delivery but during the current COVID-19 emergency they will also be sanitised inside and out with a disinfectant spray containing a minimum of 70% isopropyl alcohol.
This won't damage any of the car's surfaces but it will kill any viruses or bacteria. The person carrying out the deep clean must wear protective clothing to do so.
Can I still trade in my car when I upgrade?
Car sales have taken a massive hit during the lockdown, Now, as we move into recovery, dealers will be doing everything in their power to encourage car buyers, that almost definitely includes taking your old vehicle in part exchange.
The collection of your car will be similar to the delivery of your new one. All surfaces will be wiped clean with an isopropyl alcohol spray and then it can be driven away or, more likely, taken on a trailer by someone wearing protective clothing. Your old car will probably be given a further valet and deep clean once it reaches the dealership. Here are some tips for deep cleaning your car.
Can I buy a second-hand car privately?
There is no specific ban on buying a car privately during the pandemic. However if you buy from a garage the safety measures are a point of law and are guaranteed. If you buy privately it is harder to enforce these guidelines so, for the time being at least, you may want to reconsider or delay a private purchase.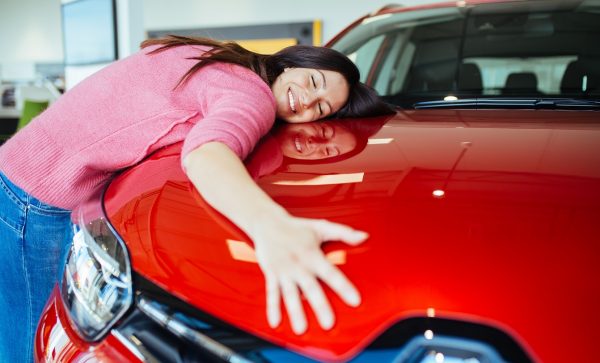 What about car buying second-hand from a dealer?
The vast majority of dealers will have special cleaning and social distancing measures in place to make your second-hand car buying a safe and contactless transaction.
And what about insurance for my new car?
You can organise insurance for your new car with a single call to a reliable broker such as Adrian Flux.
Whatever level of cover you need, fully comprehensive or third party, fire and theft, each risk is individually calculated in order to find the best deal for you from a panel of more than 40 insurance providers.
And your deal will almost certainly be cheaper over the phone – 79.5% of customers receiving an online quote in September 2018 could have obtained a cheaper deal if they had called (based on information they provided).
Call Adrian Flux on 0808 167 6373 to find out how much you can save on your insurance.