You've probably heard that black box insurance is a great way for drivers to reduce car insurance costs, especially if they're a young or convicted driver facing high premiums. But why should you choose FluxScore over another black box? We think there are a number of good reasons you'd want to choose Adrian Flux's black box, which is why we've outlined all these in this blog.
No curfews
We understand why some companies might add a curfew as standard to their insurance policy. After all, drivers are more likely to get into an accident at night, and the statistics rise even further for teen drivers.
But at Adrian Flux, we know that young drivers are often more likely to drive at night simply because of their lifestyle. For instance, you might pick up evening shifts at your local pub or restaurant, or have to deal with an emergency late at night. That's why we make sure that FluxScore has no curfews and won't charge you for driving at late hours.
Daily updates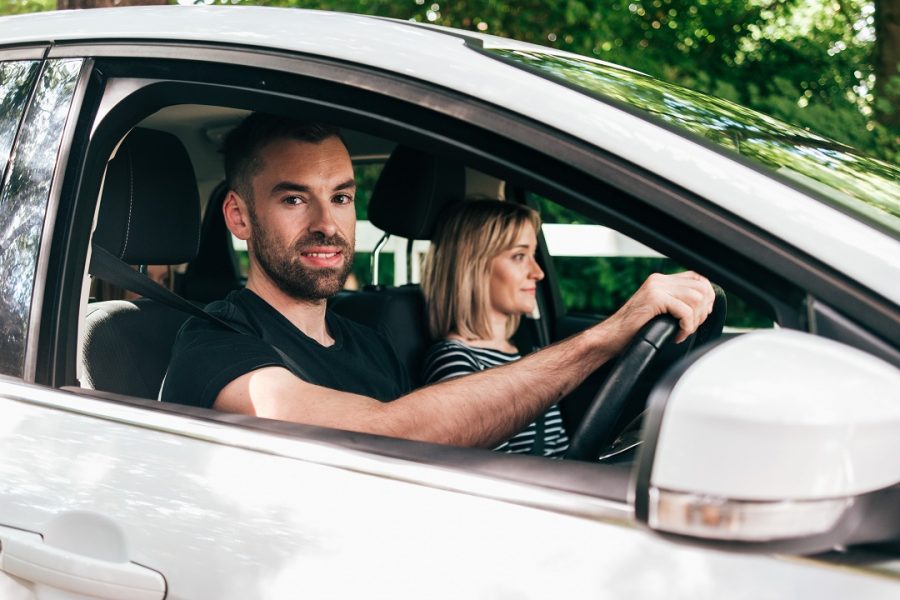 FluxScore is the UK's only black box insurance policy that gives you daily updates via a smartphone app. This helps you correct any mistakes before they get out of hand. Designed with a map of your previous drives, you can see exactly where you went wrong so you can make sure you don't make the same mistake again.
What's more, the black box rewards safe driving by offering lower renewal premiums. We even provide daily updates on how much your renewal premiums will be for the following year if you decide to stay with us.
Savings of up to 60%
Did you know that if you drive safely all year, your renewal premiums could be up to 60% cheaper than the premiums you had to pay the previous year? This is a saving that we've never seen from competitors.
Never sells your data
We only use your data to determine how safely you drive so we can work out your renewal premium. We never sell your data on.
No installation fees or hidden charges
Guess what? FluxScore can be installed by you, without the help of a professional engineer. This means you won't need to pay installation fees, which are a typical part of most standard black box insurance policies. What's more, there aren't any other hidden charges with our black box insurance policy either.
Black box is discrete but visible
Fitted to your windscreen, the black box is discrete but visible. This means that it could even act as a deterrent against thieves as people might think twice about stealing a telematics device if it's on show. After all, telematics devices can be used to track a car and recover it in the event it gets lost or stolen.
Can help contact authorities in an emergency
If you get into an accident, calling the emergency services is priority number one. But what happens when you can't call them yourself?
The FluxScore device will let us know if you suddenly brake or swerve out of the way, which could be signs that you've been in an accident. When this happens, a member of our team will contact you through the black box to ask if you're okay. You can also use the button on the device to talk to someone immediately.
If in either case you need medical assistance or other emergency services, we'll contact them on your behalf and send them your location. We'll also stay on the line and talk to you until the emergency services arrive and we know you're okay.
Adrian Flux's black box insurance
So there you have it: six reasons to choose FluxScore, Adrian Flux's solution to black box insurance. Give us a call on 0800 369 8590 for a free, no-obligation quote. Alternatively, fill in our callback form and we'll get back to you at a time of your choice. Plus, we always try to beat any other quote you've received.