Michelin-starred chef and TV presenter Tom Kerridge joins the boys this week to talk all things convertibles and how the pandemic has affected his business' over the past 12 months.
The 47-year-old, who has been hugely successful in the restaurant business, enthused about the ease of lockdown, with business' slowly starting to open up thanks to the pathway out of lockdown set by the UK government.
Food and Drink presenter Kerridge discusses his hobbies outside of cooking up a storm in the kitchen, namely his love of hot hatches. He explained his history with cars, and confessed to having a phase in the 90s where he would buy as many cars as he could. Nowadays, Kerridge says his three-car garage makes him very happy indeed.
Why does the UK have so many convertibles?
The Salisbury native also explains to Plato and Vitty that the UK are buy more convertible cars than any other country in Europe each year, despite 'only having three days of summer.'
Kerridge goes on to state: "It's ridiculous. We embrace any chance for being outside if possible, there's nothing wrong with being in a convertible car and a very thick coat."
However after being questioned by Plato, Kerridge rather amusingly admits he has a BMW M3 convertible 2005 plate himself.
Kerridge is the second guest on the second series of the Fuelling Around podcast hosted by British Touring Car Championship legend Jason Plato and Dave Vitty, following Vernon Kay last week.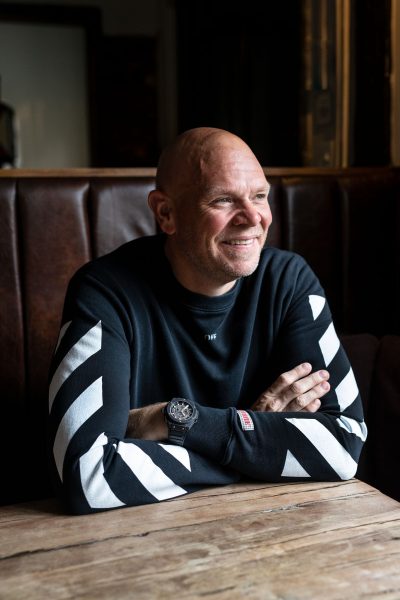 Enjoy plenty more Fuelling Around
There are six more episodes to come from series two as more petrolhead stars prepare to jump in Dave and Jason's passenger seat.
But if you can't wait until next week for episode two, fear not, you can listen to the whole first series of Fuelling Around, including the best bits, to whet your appetite.
You can also listen and subscribe to the popular automotive offering on Spotify and Apple podcasts.