PLAY OUR ONLINE RACING GAME
Demolition Dodge
Download our free and fun driving game and challenge your friends to beat your score for the chance to win some great prizes. There's £1,000 up for grabs, so play Demolition Dodge now!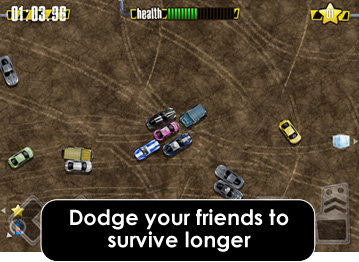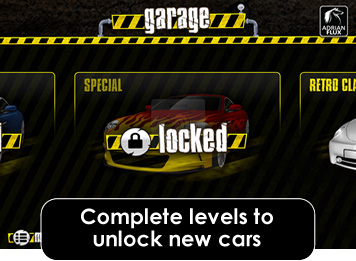 The New Demolition Dodge has arrived!
Adrian Flux is proud to announce the release of the latest Demolition Dodge online car game available for free on iOS, Android and Facebook.
This is your chance to go head to head with family, friends and strangers to compete in the ultimate demolition derby driving game. Dodge the other cars in the ring whilst trying to collect as many bonus items as possible. Remember: try not to crash! The longer you survive, the higher you'll climb on the leaderboard!
How good are you at dodging cars, finding prizes and racking up high scores? Whatever your choice of vehicle, whether it be a weighty 4x4 great for smashing up cars or a performance car that has the pace to avoid obstacles, push yourself to the limit with this adrenaline filled racing game.
To be in with a chance of winning £1,000 all you have to do is submit your score at the end of the demolition racing game and a lucky winner will be chosen at random. There are also three chances to win a free Demolition Dodge t-shirt each month when you post your score - so download it for free now and start playing!
Demolish your friends' top scores!
Now you can play this survival racing game against your friends and beat their top scores, landing you on the Demolition Dodge weekly leader board. If you manage that, make sure your friends all know about it by sharing it on Facebook, Twitter and more!
If you think you've got what it takes, download Demolition Dodge now on your Android or iOS device, and enjoy the smashing, dodging and wheel spinning action of Demolition Dodge.
© Adrian Flux Insurance Services 2014. All rights reserved. Please take a note of our Privacy Policy.Authorised and regulated by the Financial Conduct Authority (FCA) registration number 307071.