Whether you've bought a new Volkswagen or need a renewal, Adrian Flux has you covered with dedicated insurance for your prized possession.
A car as special as your VW Beetle deserves a special kind of insurance policy. That's where Adrian Flux can help, with over 40 years of experience in arranging insurance for every kind of car imaginable.
We can cover everything from a classic 1940s original Type 1, through to Baja Buggies, right through to VW Beetle's, campervans and Golfs. Our experience and expertise in insuring Beetles over a number of years speaks for itself.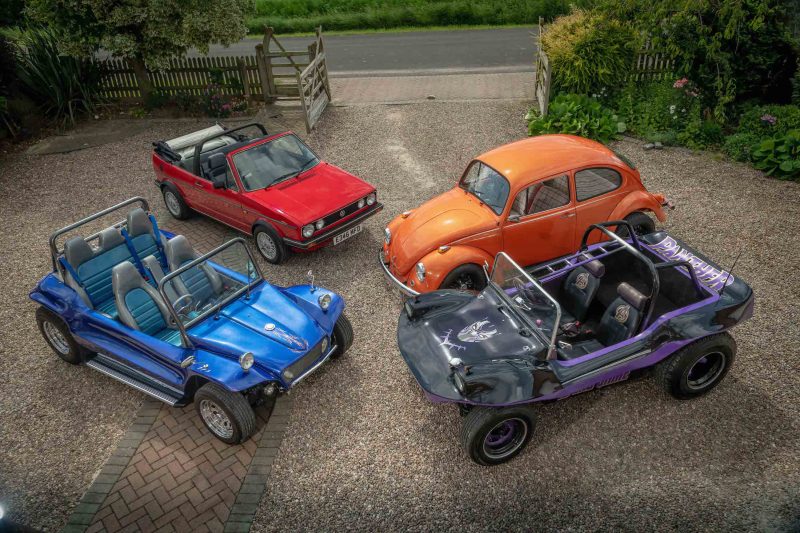 We were the pioneers of limited mileage policies, giving Beetle owners comprehensive insurance at a fraction of the previous cost.
Modified and customised Beetles are a speciality, as are Beetle-based kits. Members of most Owners Clubs and forums can also benefit from discounts of up to 15%. We offer flexible and competitive quotes for all circumstances, sourcing the best available scheme from among the many offered by our panel of more than 40 insurers.
Why waste your time ringing round dozens of companies when we can do it for you? If you do ring round, call us last, and we will do our best to beat the cheapest quote you get.*
So whether you have a VW Golf, a VW campervan, a VW Beetle or any other type of VW, Adrian Flux can offer:
Agreed value cover: Many insurers will only pay out the 'market value' for your Volkswagen if you suffer a total loss, which can be absolutely gutting if you've spent thousands bringing it up to mint condition. We can assess your VW and agree cover for its true value, so you won't get a nasty surprise if you need to make a claim.

Limited Mileage discounts: The fewer miles you drive, the more you can save, from as little as 1,500 miles.

Protected No Claims Discount can be arranged.

Track Day / Rally cover can be arranged on application, depending on the policy taken.

Owner's Club Discounts: If you belong to a recognised VW owners club or enthusiasts' forum, you will receive a discount of up to 15%, depending on the policy taken.

Modified VW Beetles: Almost all modifications can be covered on a like for like basis.
Request a free call back today, or any other questions call us on 0808 506 6763