What is black box car insurance?
Black box car insurance – also known as telematics insurance – is a type of cover often used by new and young drivers facing high insurance premiums. It monitors your driving and rewards safe driving with lower premiums.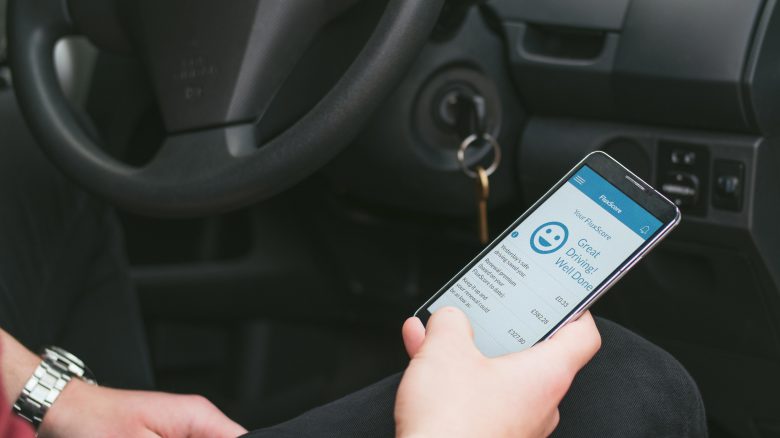 How does black box insurance work?
A black box is installed in your car. This is usually done by a technician, though our FluxScore box can be installed yourself so you don't have to hang around for an engineer.
Once installed, the device will monitor how you drive to ensure that you're being safe on the roads. Most black boxes, including FluxScore, connect with an app so you can regularly check how you're driving and how much you're projected to save on renewal.
How can telematics insurance save me money?
By sending you regular updates on your phone, telematics insurance policies like FluxScore show where you went wrong and how you can adjust your driving habits to improve safety. Adjusting your driving habits according to the feedback can help make you a safer driver, which in turn translates to cheaper car insurance on your renewal.
How much is black box insurance?
The price of your cover will depend on a number of factors, including your age, the type of vehicle you're driving and where you live.
Based on our research, a 17-year-old driver who's recently passed their driving test is likely to pay £2,700 for a fully comprehensive policy. Compare this to an average of £1,500 for a fully comprehensive telematics policy from Adrian Flux.
Find out how you can reduce this even further in our blog on 'How much is car insurance for 17 years old?'
Who is black box insurance for?
Telematics insurance is designed for young drivers, but it's available to others too. If you're facing high insurance premiums following an accident or driving ban, FluxScore could help get you back on the road for less. Using a black box also offers you the opportunity to prove you're a safe driver.
This scheme is perfect for:
Students
Young Drivers
New or first-time drivers
Van Owners
Drivers coming back from a ban or conviction
Why choose Adrian Flux's black box insurance?
We're convinced we offer one of the best black box insurance policies for new drivers. Here's why:
Can be installed yourself without hassle
No curfews for greater freedom.
Daily updates help you keep track of your renewal premium
GPS black box acts as a phone and locator in an emergency
Online maps mark locations of driving mistakes so you can learn from them.
Weather alerts help you adjust driving to road conditions.
Data stored on device can be used to back up claim in an accident.
Smartphone app available on Android and iOS.
How does FluxScore telematics insurance work?
Step 1:
Give us a call to buy FluxScore
Step 2:
Install the FluxScore app and black box yourself
Step 3:
Drive away happy
Step 4:
Check the app for daily updates
Step 5:
Get a discount for safe driving
Step 6:
Start building your no claims bonus
How do I install the black box?
The whole installation process takes just a few minutes and the black box is delivered with step-by-step instructions. Watch this video to guide you through the process.
How does the FluxScore app work?
To help you make the most of the app and potentially start saving money right away, we've made a video guide for how to install and use the FluxScore app.
Ive been using Adrian Flux for the last…

Ive been using Adrian Flux for the last 5 years for cover on 2 cars, never had a problem with them at all. First class service, modified policies, agreed value, windscreen replacement, all hassle free and most refreshingly of all, uk call centres including the weekend! How rare is that! Keep up the good work and change nothing.

I enjoy the Influx articles on various…

I enjoy the Influx articles on various motoring topics and have learned a few things from them.

Easy to deal with

Easy to deal with, very good price, highly recommended 👌