How Much Home Insurance Cover Do You Require?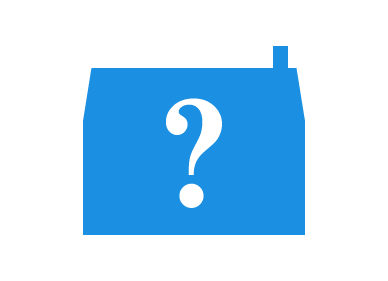 When valuing the amount of cover required on you home insurance policy, you will need to consider appropriate cover levels for both your buildings insurance and contents insurance. It is best to consider these as separate items.
How Much Buildings Insurance Do I Need?

The crucial thing to consider when deciding on an appropriate level of cover for your buildings insurance is the rebuild cost. It is the cost of rebuilding the property to its current condition, rather than the market valuation which needs to be considered for insurance purposes. These are by no means the same thing. In the majority of cases, the cost of rebuilding will be considerably less than the market price, because the market price also includes the value of the land your home is built upon.
If, however, you live in a period or listed home, of if your home is of an unusual construction then the rebuild cost might well be substantially higher than average and may even exceed the market valuation in some circumstances. RICS (the Royal Institute of Chartered Surveyors) has an online calculator that can give you an idea of average rebuild costs for your type of property, but it is always wise to consult with a specialist, especially if your rebuild would involve extra expense in materials or specialist techniques.
You should also be sure to check your sum insured each year. This way you will be able to take account of the fluctuations that can occur in rebuild costs due to the changing prices of materials and availability of labour. This will also ensure you don't forget to take account of any improvements made to your property that would affect the rebuild costs, such as a new extension, loft conversion or addition of high quality kitchen and bathroom suites.
Failing to maintain adequate levels of cover on your property could lead to your claim being only partially met. Conversely a wild overestimate of your rebuilding costs could leave you open to accusations of fraud, so it is important that your estimate is realistic and sufficient for your needs. We understand that this is difficult, and our underwriting staff will be happy to use their extensive knowledge to offer you any assistance you require.
How Much Contents Insurance Do I Need?
Making a valuation of your home contents sounds deceptively simple, but as some unfortunate folk have found out to their cost, it can be very easy to massively underestimate the value of your possessions. Most people remember to tot up the value of their large furniture items and electrical appliances, but the cumulative value of the many smaller items in your home can often make this pale into insignificance.
One area people often forget to account for is clothing, carpets, curtains and bedding. You also need to remember your record collection, CDs, DVDs etc. as well as books and any collections you have, such as stamps or coins. Don't forget your small electrical items and gadgets, kitchenware, crockery and so forth.
Another very common mistake that people make when valuing their belongings is to add up what the item is worth now, rather than its new for old value. Your well-used TV may only be worth £50 now, but in fact the closest new replacement is often much more expensive than that.
It may be worth mentioning this somewhere too as it is a very important factor to consider.
The best way to ensure that you don't forget anything is to compile a list and walk from room to room adding a description of the items from each room together with an estimate of their value - you don't necessarily need to write down individual items, as long as you can group them and make a sensible estimate of the cost of replacing them. Be careful not to underestimate the value of any slightly rare or collectible items you might own, such as books, vintage clothes, or obscure vinyl LPs. You can usually get an approximate valuation online if there is anything you are not sure of.
Remember, also, to go round the garden, garage and shed. Total up your list, and you may well be surprised at how much your stuff is worth. Take a copy of you list and store it somewhere away from your house, perhaps with a relative or friend, or upload it to a cloud storage facility - this way you will be able to refer back to your list, even if the worst should happen.
Anything that is worth a substantial amount of money, or representing a high theft risk, should be listed separately so that the insurance company is fully aware and they are covered for their full value. These might include:
Antiques or collections
Expensive AV equipment, e.g. your Bose HiFi system or 50" 3DTV
Computers, laptops and high-end gadgets
Jewellery and watches
Artworks of any kind
Anything else that might require a specialist valuation, or be particularly valuable.
Cycles and lawnmowers.
Again, it is advisable to to check your sum insured each year and ensure you add any new items you have purchased. You can work from the previous year's list as a starting point, which should make things a bit quicker.
"Finding insurers to cover high value contents, particularly including £26,500 of fine arts and antiques and £14,800 of jewellery in and away from the home, can often be a problem. Our general contents is valued at £88,000, while the building has a rebuilding cost of £1.3 million, so we were delighted that Adrian Flux was able to come up with a competitive premium." Mr W, RG20
Quick & Cheap Building & Contents Insurance cover rates by phone, please complete the call me form during office hours 9am to 7pm Monday to Friday & 9am to 4pm Saturday for an immediate quote.