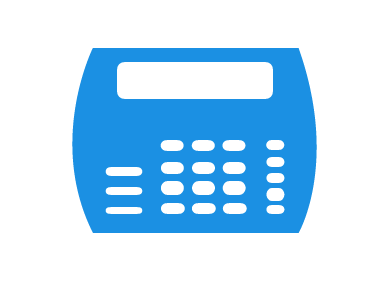 Ten dos and don'ts when it comes to making life difficult for burglars in your home
If you're unfortunate enough to have burglars gaining entry to your house, what can you do to make it as hard as possible for them to steal your valuables? Adrian Flux Insurance Services has put together ten vital dos and don'ts to help you hang on to your property and hopefully reduce the need to claim on your home contents insurance policy.

Don't leave car keys hanging up by the door. It's all too easy for the burglar to pocket them and drive your car away, resulting in a car insurance claim to add to your woes. But make sure you leave keys where they can be easily accessed in case of emergency.
Don't place a file with all your important papers and documents - passports, bank details etc. - neatly under your desk just waiting to be picked up and removed.
Don't hang a calendar up on the wall with the times of your engagements clearly marked. This will tell a burglar when they can expect you back and also when you will be out again in future if they are planning a return trip.
Don't leave your laptop lying around. Find a good hiding place that is easily accessible then you will be more likely to use it, but not one which is an obvious choice for burglars (such as a desk drawer).
Do mark easily removable valuables with a pen or other marking system. This makes it much easier for the police to trace your property. Companies such as Selectamark specialise in permanent marking systems. Alternatively simple UV marking pens can be purchased for a few pence from Crime Prevention Products.
Do consider installing a motion detection alarm, especially if you have a large house. Specialist companies can advise on the best alarm for the job.
Do think about keeping a dog. Burglars do not like properties with dogs. They are less likely to target you if you there's a barking dog patrolling around the rooms. And once in they will beat a pretty hasty retreat if they are met with snarling jaws.
Do keep a list of your valuables. Better still photograph or film every room in your house. It will help you remember what has been stolen and prove to your insurance company that the item was in situ before the burglary.
Do keep suitcases and bags in the loft with handles tied together so that burglars can't easily use them to remove their stash.
Do check your general awareness by looking at this short quiz from the Metropolitan Police.
Quick & Cheap Home Insurance cover rates by phone, please complete the call me form during office hours 9am to 7pm Monday to Friday & 9am to 4pm Saturday for an immediate quote.