Wattle and Daub Home Insurance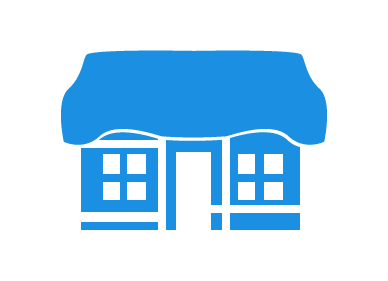 Wattle and daub walls, which support some of Britain's oldest buildings, give a home fantastic character, history and charm. It forms effective insulation and is a sustainable, environmentally friendly infill for timber framed homes. Wattle and daub structures are considered to form part of 'an alternative structure' for many insurance providers, which give them the opportunity to increase premiums and not cover your home for a number of reasons.
At Adrian Flux, we know the benefits and drawbacks of all building materials in your home and provide insurance products that are specialist to your needs. Having Wattle and daub walls in a house should not mean that you have to pay ridiculous premiums for your insurance. We offer reliable and comprehensive home insurance for customers who live in these characterful homes.

Benefits of Wattle and Daub home insurance:
Insurance available for homes using wattle and daub infill

Customer discounts for additional security precautions including locks and intruder alarms.

Reduced rate insurance for your home insurance if you have Adrian Fluxs Building and Contents cover.

Instalment plans for payment available, as well as credit and direct debit card payment options.

Suitable for eco-friendly homes

Perfect for homes that are listed buildings

Available for self-built home insurance

Free claims line open 24 hours a day with dedicated counselling support available
Why insure your wattle and daub home with Adrian Flux?
Traditional infill walls containing wattle and daub may not be as rigid as modern built frames, but they have strength nonetheless. Adrian Flux understands the durable and flexible nature of this material and can tailor home insurance products to fit with your properties features.
Adrian Flux has provided quality insurance to customers for over thirty-five years. Our experience and expertise allow us to tailor our home insurance products to give you exactly what you need. You dont pay for additional add-ons that you havent asked for or have pushy sales people giving you things you dont need.
We have a friendly, professional team of home insurance experts who can explain our policies to you, find you the cheapest quote and leave you feeling completely satisfied. Call us for free today on 0800 369 8590 for your wattle and daub home insurance or request a quote online now.