By 2030, sales of new petrol, diesel and cars will be stopped in the United Kingdom. This had originally been due to happen by 2040, but the date has since been brought forward by ten years.
The term 'petrol and diesel ban' has appeared a lot in news coverage of the change, creating speculation a total ban on any petrol and diesel cars is on the horizon. For classic car owners, it's understandable that this has caused concern. The good news for now is only new car sales that will initially be impacted.
However, classic car enthusiasts should be aware of the potential impact of the change on resale value and availability of fuel, as well as keeping up to date with the government's long-term plans.
What are the government's plans for petrol and diesel cars?
Put simply, the proposed ban means that no new petrol or diesel cars will be sold in the UK past 2030. The ban will not affect the sale of second-hand vehicles, and currently there is no proposed date for a full petrol and diesel ban.
So, why the change?
The UK government has set a target for the nation to be emitting virtually zero carbon by 2050, in a bid to help tackle climate change. As part of that, the production and use of fossil fuel-powered vehicles is due to be phased out, with buyers encouraged to shop for electric cars instead.
Classic car enthusiasts may already have fallen foul of high charges for driving their vehicles in areas like London's Ultra Low Emissions Zone or Birmingham's Clean Air Zone. The government's aim is to reduce the number of petrol and diesel-powered vehicles on UK roads is sure to mean a steady increase in similar charges.
Encouraging drivers to 'go green'
Diesel car owners already face increased road tax, fuel tax and a variety of hiked-up congestion charges designed to discourage people from driving diesel vehicles. Many car manufacturers now offer their own scrappage schemes for diesel cars, giving owners the chance to trade in less eco-friendly vehicles in return for substantial discounts on 'greener' models.
In the meantime, classic car owners shouldn't necessarily start feeling too much 'green guilt' right away; the carbon footprint of buying any new car is much higher than that of driving a second-hand one. Until electric cars become easier to buy second-hand, that's a good argument for continuing to drive a classic petrol vehicle rather than investing in a brand new electric one.
When will diesel and petrol cars be banned?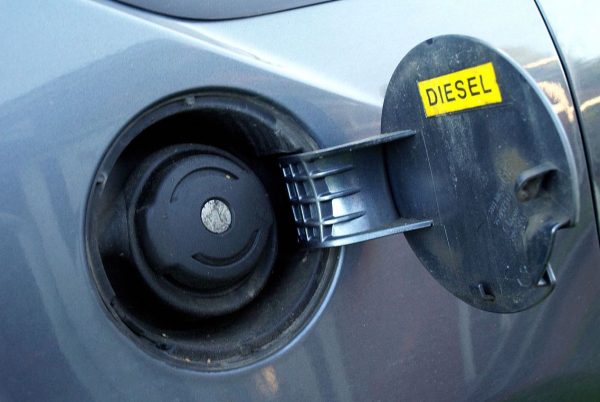 The ban on sales of new models is due to come into place in 2030, with new hybrids being given a stay of execution until 2035 on the condition their zero-emission-mode can cover a significant distance, although this distance hasn't been set by the government yet. New plug-in hybrids will also remain in showrooms for an extra five years before their sale is banned in 2035.
There are currently no plans for a complete ban on all diesel and petrol cars. The government had originally intended to bring in the ban on new models during 2040. However, fears that this would leave too many petrol and diesel cars on the roads in 2050, the year they are aiming to hit a zero carbon emissions target, prompted the earlier date.
What will happen to classic cars after the petrol and diesel ban?
It will still be possible to buy and sell classic cars after the ban on new vehicles comes in. However, classic car enthusiasts should keep in mind the long-term aim is to reach a future where there are no petrol or diesel cars on the roads.
It's been suggested within 10-15 years of banning the sale of new petrol and diesel cars, there could only be electric cars in circulation. That said, as any classic car owner knows, there are plenty of cherished vehicles still in use that are much older than 15 years old.
Are classic cars being banned?
Classic cars are not being banned, but it's likely the next few decades will see a shift that may eventually present a challenge for classic car drivers. This includes increased availability of electric car charging points and decreased space at fuel stations for traditional petrol and diesel pumps.
For cars that hold value in their rarity, it could be good news. Though running and maintenance costs are likely to increase, cars that are already rare may become even more sought-after as collector's items, pushing up their value.
There is also a chance the classic car market as a whole could take a hit as hobbyists are put off by the rising cost of road tax and fuel, coupled with increased difficulty in sourcing replacement parts. The value of diesel cars has already dropped since scrappage plans were announced, and there is a risk the same could happen to petrol vehicles, classic or otherwise.
According to recent data analysis by our team, there are some classic cars that are set to go extinct within the next decade regardless of the petrol and diesel ban. You can learn more about this by reading our Classic Car Extinction report.
Will you be able to buy petrol and diesel fuel after 2030?
In short, yes. You will still be able to buy both petrol and diesel long after the new car ban is brought in. You will also continue to be able to buy vehicles powered by petrol and diesel on the second-hand car market. As a result, there will still be demand for both petrol and diesel at the pumps for the foreseeable future.
Classic car insurance from Adrian Flux
Whether your cherished vehicle is a timeless classic or a modern collectible, we can offer classic car insurance policies tailored to suit your needs. With limited mileage policies, discounts for owner's club members and discounted schemes for a range of makes, we can help you to keep the running costs of your classic car down, while still providing comprehensive cover.