10 of the best cars for new drivers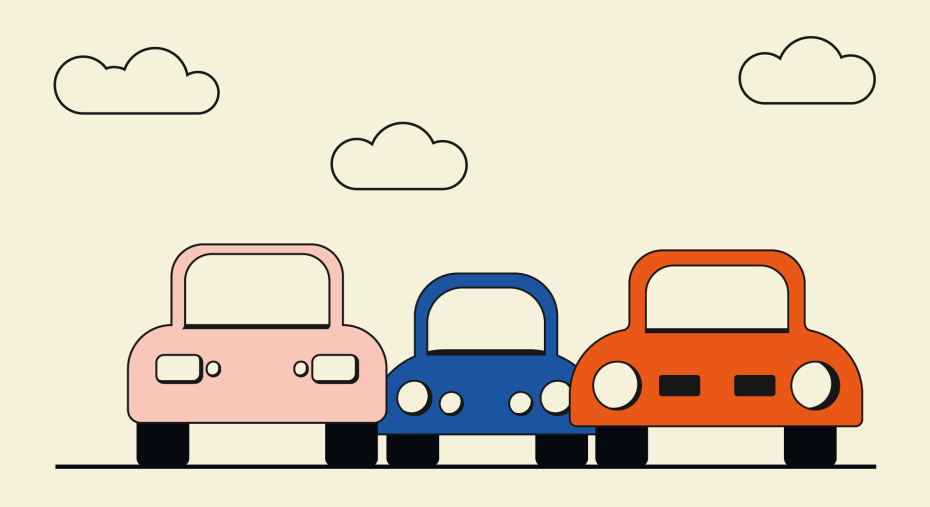 So, you've passed your driving test – congrats! The next step is finding an affordable, practical first car. We've put together this list of the cheapest cars for new drivers to help you narrow down your search, whatever your lifestyle and needs. Continue reading to find out more about our list:
Ford Focus

Vauxhall Corsa

Renault Clio

Ford Fiesta

Volkswagen Polo

Toyota Yaris

Dacia Sandero

SEAT Ibiza

Škoda Citigo

Hyundai i10
The Ford Focus is a popular choice among new drivers, with easy steering and control, ultimate comfort and true reliability. Combined, these features make for a fun and confident ride. The vehicle is also more spacious compared to others on the market, yet it manages to retain its sporty feel.
Having reached the fourth generation of the model, the car has been in production for almost three decades due to its high demand – and it's easy to see why. The different models offer a wide range of engines that can offer fuel efficiency and power. The 123bhp three-cylinder 1.0-litre EcoBoost turbo petrol engine offers top speeds of 120mph, powerful for an engine on the smaller side, while the 179bhp 1.5-litre EcoBoost can reach 62mph in 8.8 seconds. That's why we'd recommend finding a model manufactured between 2011-18 if you're buying second-hand.
An economical choice, the Focus can be bought new or easily found second-hand for prices starting from around £1,500. Age, condition and mileage will affect its price and insurance costs. The Ford Focus tends to be on the lower end of the insurance group scale, which ranges from one to 50. Hatchbacks from 2011 usually range from insurance group 6 to 26, while 2018 models sit between 18 and 23.
The Renault Clio is a practical car choice, especially for the price. While it may not be quite as fun to drive as some others on our list, the car features cruise control and multiple safety features – from automatic braking with pedestrian and cyclist detection to lane-keep assist.
The models offer three or five doors, depending on the year of release, with newer models favouring the five-door hatchback style. The different models also offer a range of specs and built-in tech, such as touch screen navigation.
The Clio is an affordable option both new and second-hand. You're looking at starting prices of £16,200 for a new model or around £2,000 for a second-hand alternative. Since 2012, the Clio models have sat within the 3-28 insurance group bracket.
This is a good sign for new drivers facing high insurance costs – while insurance premiums are calculated using various factors, car insurance groups at the lower end of the 1-50 scale are typically less costly to insure than those at the higher end.
The Fiesta is the second Ford vehicle to make it into our list as it offers one of the best car deals for new drivers. This pocket rocket is ideal for those who have recently passed their test as it's an award-winning small car.
Known for its ease and comfort to drive, the Fiesta offers its owners the enjoyment of driving for a reasonable price. You can purchase the car new for £16,385, with the price increasing for different models. The Fiesta can be purchased in a 3 or 5-door style, making it highly versatile, Plus, there's also a hybrid option.
Although it's no longer Britain's best-selling car, the Fiesta took the top spot for numerous years and over 4.5 million units have been sold in the UK alone. Second-hand models vary in price by quite a margin so it pays to shop around – the Fiesta can start at around £2,500 but can reach £14,500.
The Volkswagen Polo is a reliable and efficient vehicle, making it cheap to run and therefore ideal for new drivers. While it's not the most thrilling drive, the car is easy to handle, with light steering, a quiet engine and clear visibility.
The starting price for a new car is £17,800 and second-hand prices can vary between £3,000 and £15,000. You'll find the vehicle in insurance groups 3 to 30.
Having only been granted three stars in 1997 by the European New Car Assessment Programme (Euro NCAP), the Polo may have had safety issues in the past. Thankfully, this is no longer a concern as the current model has many advanced features, such as standard pedestrian detection and front assist with city emergency braking.
There's a reason why the Vauxhall Corsa is the best selling car in the UK. Fun to drive but slightly less comfortable than some of the other cars on our list, this is a great option for thrillseekers. Along with the stiff suspension and quick acceleration, the car has plenty of features to keep you safe. This includes:
Pedestrian detection, which sets off the automatic emergency braking

Lane assist

Traffic sign recognition technology
With a range of petrol, diesel and electric engines, it's easy to find a model that works best for your lifestyle. The three-cylinder petrol engines, for example, offer competitive speeds: the 2021 model's 74bhp petrol engine can reach 108mph, while the 99bhp turbocharged petrol can hit 121mph.
The vehicle is a great option either new or second-hand. New models start from £17,015, but you can also find a second-hand Vauxhall Corsa for around £1,500. This makes it one of the best used cars for new drivers in terms of value for money. The Corsa is also very cheap to insure, ranking highly in our list of the cheapest cars to insure for 17-year-olds.
As one of our more expensive options, a brand new Toyota Yaris will set you back at least £22,150. Second-hand models are available for as little as £2,500, but these can be hard to find.
In spite of this, the Toyota Yaris is still a great car for first-time drivers as it's both fun to drive and economical. The car is only available with one engine type – great for the indecisive! The 116hp 1.5 Petrol Hybrid offers impressive acceleration and can reach top speeds of 109mph, while the electric motors and a battery pack help to improve fuel efficiency.
The Yaris, which is available in sedan and hatchback, is a great environmentally friendly option that's not intimidating to those new to the roads.
The Dacia Sandero is currently one of the cheapest new cars you can buy in the UK. Prices start from as little as £7,995 – however, as the vehicle is a relatively new model, you might struggle to find a second-hand car for less than £4,000. Due to its relatively high second-hand price point, we'd definitely consider this car to be one of the best cars to buy new. So far, the vehicle has held its value well and could be a great investment if you can see yourself upgrading in the future.
Despite its lower price point, the Sandero does not fall short on quality. The Romanian vehicle offers excellent visibility, light steering and soft suspension. It also has the latest technology and comes equipped with touch screen navigation and Bluetooth connectivity – something an older second-hand car might not offer.
The Sandero was also designed using the Renault Clio's platform as inspiration, and its small size makes it ideal for those new to driving.
The SEAT Ibiza is a lightweight vehicle that enables fuel efficiency and fun performance. The Spanish car is renowned for its safety and technological features and is built on the MQB A0 platform from Volkswagen. Prices for a new model start at £16,215, but you can buy a second-hand vehicle for around £4,000.
The car is also a very practical choice as it is repeatedly praised for its safety features by the Euro NCAP, which granted it five stars in 2008, 2011 and 2017. New models include smart driver and passenger airbags, tiredness recognition and electronic stability control.
The Škoda Citigo is an excellent city-sized car that offers the handling of a much larger vehicle. The car has easy-to-use controls, agility, and also provides the driver with ultimate comfort through its well-designed suspension system. This is the ideal car for city-dwellers (as the name suggests) who have just passed their tests and one of the best small cars for new drivers!
This is the only car on our list to be discontinued, as the brand is no longer releasing new models, but it is easy to come by second-hand. Despite once being Škoda's smallest and cheapest car, it's a little more expensive to buy second-hand than some of the other vehicles on our list – prices start from around £4,500.
However, the car is cheap to run and offers affordable insurance, falling between 1-4 in the insurance groups.
The final vehicle to make it into our top 10 list, the Hyundai i10 is a great car for new drivers. Despite being small, the 5-door i10 is spacious on the inside. It's also very comfortable to drive, even as you increase the speed. The current model has three engine options – the 1.0 litre 67PS (with 95Nm of max torque), the 1.0 litre 100PS (172Nm), and the 1.2 litre (120Nm). The light steering also makes for fun and stress-free handling.
You can purchase a new Hyundai i10 for around £13,025. The car's insurance bracket has a low range, between insurance groups 1-12, depending on the model. The efficiently designed engine also helps to save money by keeping running costs low.
Insurance for first-time drivers
Motor insurance is a legal requirement in the UK – you're not allowed on the roads without it. Drivers must have at least third-party insurance, which is the minimum level of cover. 
With so many good options to choose from, finding the right car insurance as a new driver can be tricky. Adrian Flux offers advice on your insurance group, how to save money and what to do if you find yourself in an accident.