Updated 2019 with latest prices
Adrian Flux investigates the best cars for new drivers
When you are looking for the best cars for new drivers, there's no getting away from it – car insurance for 17-year-olds is expensive.
The simple fact is, the youngest drivers on our roads are statistically more dangerous, owing to their understandable lack of experience behind the wheel.
This guide is aimed at 17-year-olds who have just passed their test and includes added information about which cars which are cheap for young drivers to insure.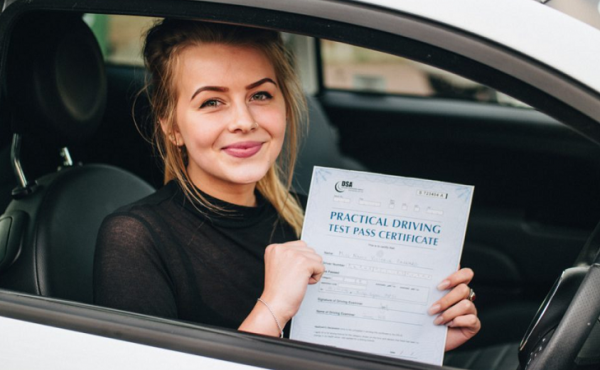 Young driver tips to lower your monthly insurance costs
If you're a young driver trying to get on the road, it's not all doom and gloom. There are some things you can do to help yourself:
Install a black box, which feeds back every day on factors such as good driving and mileage, to save money on your second year's premium. Read more about Adrian Flux's Fluxscore black box policy.
Take a limited mileage policy if you can commit to driving less than 1,500, 3,000 or 5,000 miles a year.
Joining a car owners club can reduce your premium by up to 15%.
Keep your car in a safe place, for example the garage or driveway, and improve its security features, such as fitting an alarm to decrease the risk of theft and keep costs down.
Add a parent with driving experience on the policy to further reduce your premium.
So far, so good, but there are some factors you can't, or are unlikely to change. You can't make yourself any older, and you probably don't want to move house just to get cheaper car insurance. That leaves the car that you choose as the main factor in determining the price you will pay – that's why you should be checking out our list of the best cars for new drivers.
So, what is the most affordable car to insure?
We did some research into cheap first cars to insure and the top results may surprise you:
| Vehicle | Premium | Value | Engine size | Excess | |
| --- | --- | --- | --- | --- | --- |
| Austin Mini Mayfair | 960 | 1600 | 998 | 450 | |
| VW Beetle 1300 | 970 | 4500 | 1285 | 500 | |
| Triumph Spitfire | 1100 | 4800 | 1147 | 500 | |
| Morris Minor | 1060 | 5000 | 1098 | 600 | |
| Vauxhall Corsa S Ecoflex | 1173 | 4000 | 998 | 600 | Telematics |
| Citroen C1 Splash | 1173 | 1500 | 998 | 600 | Telematics |
| Mitsubishi Mirage 2 | 1215 | 4 | 1193 | 500 | Telematics |
| Vauxhall Corsa Design CDTI (90) | 1215 | 1400 | 1248 | 600 | Telematics |
| VW Fox Urban | 1215 | 2350 | 1198 | 600 | Telematics |
| Fiat 500 Lounge | 1215 | 8000 | 1242 | 600 | Telematics |
| Citroen C1 Platinum | 1215 | 4000 | 998 | 600 | Telematics |
| VW Lupo E | 1217 | 1800 | 999 | 500 | Telematics |
| Toyota Aygo Platinum | 1223 | 2500 | 998 | 440 | Telematics |
| Peugeot 107 Sport | 1265 | 1800 | 998 | 600 | Telematics |
| VW Polo Twist | 1280 | 2900 | 1390 | 500 | Telematics |
| Seat Arosa S 8V | 1290 | 1300 | 1390 | 600 | Telematics |
| Fiat 500 Sport | 1265 | 3500 | 1242 | 600 | Telematics |
| Kia Picanto Halo Ecodynamics | 1270 | 5000 | 1248 | 600 | Telematics |
| Fiat 500 S | 1265 | 6495 | 1242 | 600 | Telematics |
| Citroen C1 Rhythm | 1290 | 1000 | 998 | 600 | Telematics |
Surprisingly, the cheapest cars to insure are classic motors
Our top four low insurance cars are:
| Vehicle | Premium | Value | Engine size | Excess | |
| --- | --- | --- | --- | --- | --- |
| Austin Mini Mayfair | 960 | 1600 | 998 | 450 | |
| VW Beetle 1300 | 970 | 4500 | 1285 | 500 | |
| Triumph Spitfire | 1100 | 4800 | 1147 | 500 | |
| Morris Minor | 1060 | 5000 | 1098 | 600 | |
They may not have Bluetooth, automatic lights or even electric windows, but they do have a lot of character which puts them among the best cars for new drivers. At Adrian Flux we say the older the better when it comes to affordable insurance for young drivers. We're pretty good at insuring classics too!
Top 10 best cars for new drivers and teens
Our research into the cheapest cars for young drivers isn't just a list of bangers, with respectable modern motors like the Citroen C1, Peugeot 107 and Toyota Aygo doing well for affordable insurance premiums.
Below is a list of cheap modern cars to insure. You'll notice that almost all of them are low powered one-litre engines – if you go for a more powerful car too soon, your premium will accelerate faster than your car, so watch out. All the quotes below are based on recent real client applications for:
A 17-year-old driver with a full driving license studying a white-collar subject (for example business) with a part-time sales assistant job
Zero no claims bonus, claim and conviction free
Black box policy
Social, Domestic, Pleasure and Commuting use
Limited mileage policy of 5,000 miles per annum
Car parked on the drive in a low risk area
10) Peugeot 107 Sport
Premium: Circa £1,265
Value: Circa £1,800
Engine size: 998
Produced from 2005-2014 the 107 range included a Sport variant, but, as reviewers at the time noted, it didn't offer improved performance – just some cosmetic upgrades. As such it makes for an appealing purchase for a teenager who wants something cheap to buy and insure, with a nod to style. That's why it gets the first mention in our list of the best cars for new drivers.
The tiny 998cc three-cylinder engine in the Peugeot 107 produces 68bhp, which makes it nippy without offering hazardous power to a younger driver. The clutch is light which makes gearshifts easy for a comfortable drive, especially in built-up areas, where shifting is frequent and often needed quickly.
Another great feature for younger drivers is its fuel economy: the 1.0-litre, three-cylinder engine delivers 65.6mpg and also has CO2 emissions of only 99g/km. Note that the automatic gearbox variant brings the figure to 62.7mpg and 104g/km.
Low-powered and nippy, this perfect city car also looks the part with its twin centre-exit exhaust pipes, alloys and go-faster stripes.
9) Toyota Aygo Platinum
Premium: Circa £1,223
Value: Circa £2,500
Engine size: 998
This is the special edition of Toyota's award-winning city car and includes a number of additional features.
The standard Aygo includes six airbags, electric front windows, tilt-adjusting steering column, remote central locking, six-speaker sound system, CD player and auxiliary input for phones.
The small engine (1.0-litre 3-cylinder) is similar to the Peugeot 107, delivering a meagre 67bhp, and top speed of 97mph.
The additions for the Platinum include Alcantara and leather upholstery, leather trim steering wheel and gear knob, and 14-inch turbine alloy wheels with locking nuts. It also offers great fuel economy (61mpg).
All this makes the Aygo Premium a great choice for teen drivers and that's before you've factored in Toyota's great build-quality reputation.
8) Volkswagen Lupo E
Premium: Circa £1,217
Value: Circa £1,800
Engine size: 999
The Lupo E is small but glides easily into our breakdown of the best cars for new drivers. Reviews around its release in 1999 commented on the limited boot and back-seat space. There were also rumblings about VW's declining build quality, but in comparison to other manufacturers of city cars, the 'Wagon remained superior.
The 1-litre Lupo delivers 48.7mpg and while its little engine struggles in freezing conditions, all models but the GTI offer cheap insurance groups. Its drive, handling and performance are solid but can feel a little graceless – which one might expect from a city car.
New, the Lupo was expensive for its class, but second-hand buyers can purchase that VW build-quality at a reduced cost and enjoy the reduced premiums to boot.
7) Citroen C1 Platinum
Premium: Circa £1,215
Value: Circa £4,000
Engine size: 998
This is another nippy, low-powered city car that allows young drivers to get behind the wheel without a monstrous insurance premium. This is due to its 1-litre engine, 68bhp and top speed of 98mph. Add to this, the bonus of 62.8mpg – 70.6mpg on the open road due, in part, to its low-rolling resistance tyres – and annual tax of £20, and it's a great buy for a first-time driver.
The Platinum was built in the same factory as its Peugeot 108 and Toyota Aygo counterparts and with all of the engineering handled by Toyota, the C1 promises a great build-quality.
The new C1 was designed to be lower and narrower than its predecessor, allowing it to fit into tighter spaces and giving improved manoeuvrability. This is supplemented by electric power steering, making the wheel light but direct, and hill-start assist which works on any slopes steeper than three percent. These features, plus its stylish exterior, make it a great car for teens.
6) Fiat 500 Lounge
Premium: Circa £1,215
Value: Circa £8,000
Engine size: 1242
The Lounge is the more recent, souped-up iteration of the iconic Fiat 500. While the model is popular with its female clientele – not least due to its classic design – it makes a good runaround for any teen. The three-door hatchback has a 1.2-litre engine which gives a bit more poke than its 1-litre peers – especially in low gear. Unfortunately, this also means the fuel consumption suffers and the 500 only offers 54mpg, which isn't as cost-efficient as its smaller-engined rivals.
The 500 isn't the cheapest car to buy in its class, and even second-hand ones can have what feel like new prices, but this is because they hold their value well. One study examined the percentage of value retained in a number of second-hand hatchbacks and found the Fiat 500 retained 67% of its value, while the Kia Picanto retained only 61% and the Seat Ibiza only 59%.
Many young drivers will also enjoy the USB and auxiliary audio inputs. Let's face it, the Fiat 500 is a beautiful car with retro cool and modern performance.
5) Volkswagen Fox Urban (54)
Premium: Circa £1,215
Value: Circa £2,350
Engine size: 1198
The used price of an Urban Fox is similar to, if not lower than other new city cars. As with the Lupo you get VW build-quality, but this time with a bottom-dollar price. Its small proportions make it easy to manoeuvre and park, and it can slip easily through the traffic with its tight steering and smooth gear changes – though some have reported finding the ride choppy at times.
It's 1.2-litre engine deliver reasonable fuel economy for its class at 46.3mpg but its poor CO2 emissions score mean the road tax is more than one might expect (or want) to pay. Even so, the AA praised the Fox for being "a very cheap car to run."
This all makes it a good buy for a teen as this only comes at the cost of equipment such as a lack of opening rear windows. While being low on luxuries, the car offers admirable cabin space and good visibility. In fact carbuyer.co.uk called it "in many ways, the perfect first car."
4) Vauxhall Corsa Design CDTI (90)
Premium: Circa £1,215
Value: Circa £1,400
Engine size: 1248
Despite its 1.3-litre diesel engine the Corsa Design CDTI is one of the cheapest cars for teens to insure. It offers a spicy 88bhp, a top speed of 107mph and an admirable fuel consumption of 58mpg – one of its key advantages for teens.
The Design is in insurance group 8 and annual road tax comes in at £120. While you should expect to pay around £1,400 for one, you may find them for as little as £800 – though caution is always recommended when buying a 'bargain'.
Reviewers praise the Design for its usability but point out that it's not the most fun car. That said its design is far from fusty and 'fun' shouldn't always on the agenda when buying a car for a new driver.
3) Mitsubishi Mirage 2
Premium: Circa £1,215
Value: Circa £4,500
Engine size: 1193
Mitsubishi launched the Mirage as a super low-cost car and it quickly became one of the best cars for new drivers especially for those on tight budgets even though second-hand Mirages can be comparatively expensive. Even so, they boast low monthly running costs from £67 to £258.
Many teens like the Mitsubishi for being a rarer marque and 'cooler' than the billions of Fords and Vauxhalls on the roads. But others may feel it blends into the motorways stacked with identikit models with slight variations.
The Mirage has been criticised for its cheap interior and flawed handling, but many like the model for its cheap and cheerful city driving with its 845kg and aerodynamic design helping to deliver an impressive 56mpg – 68mpg.
2) Citroen C1
Premium: Circa £1,173
Value: Circa £1,500
Engine size: 998
In 2009 the Citroen C1 received a facelift (three years before the launch of its sister the Platinum). The marque also made a special – strictly limited – edition available, the Splash. The Splash included air conditioning, a CD player and electric front windows. As part of the C1's refresh, tweaks were made and the 1.0-litre petrol engine was able to achieve emissions of 106 g/km of CO2 and offer 72 mpg.
Second-hand editions such as these allow younger drivers to access more features without paying a premium, and with its low power rating and low cost, it also keeps insurance premiums down.
Another bonus is the breakdown rating which placed the car in the top of the small car class – another reason it's a great car for a teenager.
1) Vauxhall Corsa S Ecoflex
Premium: Circa £1,173
Value: Circa £4,000
Engine size: 998
And top of the best cars for new drivers: The Corsa S Ecoflex enjoys the lowest premiums for a modern car currently insured with Adrian Flux. Why? Because the S Ecoflex has been designed with low costs in mind: it has a tiny 1.0-litre engine and returns only 64bhp, which means the handling is easy and ideal for younger drivers. This also gives it low running costs – with road tax only £30 a year.
Reviews constantly praise the Corsa for its cost efficiency and it's also a great city car with power where you need it – keeping up with traffic. The S Ecoflex has good handling for a car of its size – and weight, and offers plenty of grip in corners – important for drivers with less experience. The steering is tight and the suspension does a great job of balancing a smooth ride with minimal body roll.
With 5-door options, the car is also ideal if you intend to ask your teen to run you and the family around – great for getting experience and miles under their belt. And if you're looking for yourself, you'll be able to ferry your friends around in more comfort than 3-door hatches offer.
If you're looking for cheap car insurance for young drivers, look no further than Adrian Flux. We have specialist policies for young drivers, and can offer cheaper rates on the phone. Give us a call on 0330 123 1232 or request a callback from our advisors.