At Adrian Flux, we work a little differently to most other brokers. We understand that not every young driver is the same, which is why we've created FluxScore, an app that rewards your safe driving and gives you daily updates on how you're doing. Speak to one of our representatives to save up to 60% on premiums!
Get affordable young driver insurance even for luxury and financed cars
At Adrian Flux, we understand that buying a luxury, classic or modified car at a young age is a sign that you're really into cars. And that's why we even offer our policy benefits to you. This includes:
Total loss protection: helps you get closer to what your car is worth in spite of depreciation. Ideal for luxury or performance cars, especially those bought on finance.
Like-for-like cover on modifications: let us know which mods you have and we can help cover them.
Protected no-claims bonus: this protects your NCB even in the event you need to make a claim.
European green card cover: travel abroad with your vehicle and we'll provide green card cover to ensure you can move freely.
Left-hand drive and import insurance: if you've imported your vehicle to the UK, we can still insure it.
Agreed value: ideal for classics or modified cars, agreed value cover helps you and your insurer come to an agreed value for your car, which will be paid in the event of a total loss.
Why Get New Driver Insurance with Adrian Flux?
Here are three reasons to speak to Adrian Flux today.
Affordable Car Insurance Quotes
Having been in the business since 1974, we have great relationships with our underwriters. This means we're often able to beat a quote you've received from another insurance broker, provider or comparison site.
In December 2019, 79.5% of customers receiving an online quote could have obtained a cheaper quote over the phone if they'd called us!
We Do the Legwork
Fed up of filling in online forms to check insurance prices? Just give us a call, answer some questions, and we'll do all the legwork for you. We work with over 40 insurers, meaning we can compare policies quickly.
It only takes about 15 minutes to get a quote from us. That's less time spent on comparison sites, all while saving money.
Tailored Policies
Thankfully, we aren't at the mercy of computer rates. Our relationships with leading and niche insurers alike help get you insurance deals you won't find online. And even if you've already got a quote, let us know – we always aim to beat it.
Save Money on Car Insurance
Our policies for younger drivers are already amazingly cheap, but you could save yourself even more money if you follow our simple tips for getting the best possible premiums. For younger drivers that will mean a saving of hundreds, or even thousands of pounds.
Will you only drive a few thousand miles a year? Tell us, so we can get you onto a limited mileage policy, or you can take advantage of our black box insurance scheme. We also have special policies for show cars.
If you've passed your test recently, get yourself a PassPlus, IAM, Any Driver BTEC, DX Dynamics or Max Driver qualification and we can knock up to 25% - which could be hundreds of pounds for teenaged drivers - or even more off your premium. All of these schemes give the novice driver additional skills. These schemes have been shown to vastly reduce the likelihood of accidents involving drivers who have taken it. And that means cheaper insurance.
Got mods? Make sure you tell us about all modifications to your vehicle, even if they don't enhance performance. Some mods might even reduce your premium. Most importantly, you will also get like-for-like cover on all your upgrades, so you won't have to fork out again if you need to make a claim.
If you've been riding a moped, scooter or other motorcycle, we've got some great news for you - we can now accept motorcycle no claims bonus for use against car policies.
Don't forget to tell us about your top-spec ICE system if it's non-standard!
Spent thousands bringing your ride up to scratch? We can assess your car and agree cover for its true value, so you won't get a nasty surprise if you need to make a claim.
Are you in an owners club or online forum? If not consider joining one. People who are enthusiastic about their car and learn all they can about it will take better care of it, which is why you could get an extra discount of up to 15%.
Do you go on rallies or meets? Track day cover can be arranged as needed on many policies.
Keep your car garaged if you can, and install the best alarm system you can afford and you could pay less.
Even if your car is not particularly out of the ordinary, our brokers can still save you money. Because our staff are used to finding a policy to suit unusual and even completely unique cars and motorbikes, they know which insurers offer the best policies and at prices to suit almost any budget.
We don't believe in a one-size-fits-all policy, that's why all our policies are designed to suit each customer's individual needs. We offer flexible and competitive quotes for all circumstances, sourcing the best available scheme from amongst the many offered by our panel of over 40 insurers. Why waste your time ringing round dozens of companies when we can do it for you? If you do ring round, come to us last we will do our very best to beat the cheapest quote you get.*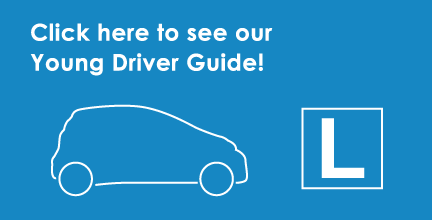 Quicker & Cheaper rates by phone complete the call me form during office hours (9am to 7pm Monday to Friday & 9am to 4pm Saturday) for an immediate, no-obligation quote.
* On a like for like basis, subject to normal underwriting acceptance.
Available on certain schemes. ** Sample quotes are for premiums as stated covering drivers with a clean license and full No Claims Bonus (unless stated otherwise). These illustrative quotes, valid as at 23/02/2009, are provided for information only and do not form the basis of any contract or tender. Policy excesses differ, dependent on risk and scheme.
Note that we also have special schemes for American Car Insurance , Kit Car Insurance , Camper & Motorhome Insurance, Current Standard Car Insurance , Import Car Insurance , Modified Car Insurance and 4x4 vehicle Insurance .