A Blue Badge grants certain parking concessions to drivers or passengers with certain medical conditions in the UK. These concessions include allowing Blue Badge owners to park closer to their destination and obtain free parking in disabled parking bays, at parking meters and in pay and display areas, to name a few.
It's important to renew your Blue Badge before it expires to continue using it. If you use an expired Blue Badge, you could be issued a penalty charge notice of up to £1,000 for misuse.
How do I renew my Blue Badge?
You can renew your Blue Badge online at GOV.UK if you live in England, Wales or Scotland. Some councils also allow you to apply on a paper form if preferred – simply contact your local council to find out more. For those living in Northern Ireland, you'll need to fill out your application via nidirect.
To renew a Blue Badge, it costs up to £10 in England and Northern Ireland, and £20 in Scotland. If you live in Wales, however, it's free.
If you're replacing a lost, stolen or damaged Blue Badge and it is not due to expire within the next three months, you'll need to request a replacement online.
When you renew or replace your Blue Badge, it is a good idea to check for other concessions you may be able to eligible for, such as road tax exemptions. Learn more in our rules and exemptions guide.
What documents do I need to renew my Blue Badge?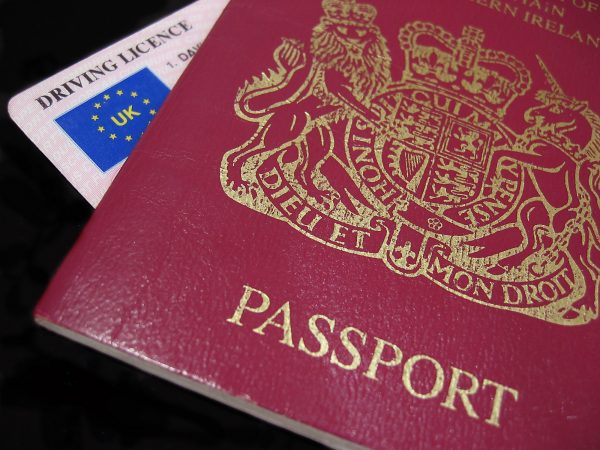 Image source: Adobe Stock
When applying online, you will need to provide the following documents and information:
The number, expiry date and local council on your current Blue Badge
A digital photo of the person the badge is for
Your National Insurance number – or child reference number if you're applying for a child
Proof of identification (e.g. a birth or marriage certificate, passport or driving licence)
Proof of residency (e.g. a council tax bill from the last three months to prove your address).
If you're applying by post, you will still need to provide all the documents and information listed above. Make sure you send copies of these documents rather than the originals.
How long does a Blue Badge last?
A Blue Badge usually lasts up to three years. You must remember to renew it before it expires or there may be a period in which you don't own a valid badge. Using an invalidated Blue Badge can result in a fine of up to £1,000.
When can I renew my Blue Badge?
You can usually reapply for a Blue Badge up to eight weeks before it is due to expire. If you haven't heard back from your council within six to eight weeks from applying, you should contact them.
What if my application for renewal is rejected?
Image source: Adobe Stock
If you have been refused a renewal, you can ask for the decision to be reviewed by your local council. If your current Blue Badge is still valid, you are allowed to use it until you receive the result of your review.
Usually, your local authority will explain in writing why they refused your application and provide a time limit for any appeals. If you choose to appeal against the decision, you should reply in writing to the address given on the letter and ask for a review of the decision. In your return letter, you should:
explain why you believe the decision was wrong
provide evidence to prove you are eligible for a Blue Badge.
The details of your letter will depend on the reason(s) why your application was rejected. For example, if your local council doesn't think you live in the area, you should send proof of your address, such as an energy or council tax bill. Or, if your renewal was rejected due to eligibility, you could send a copy of a letter from your doctor, physiotherapist or another medical expert to verify your disability or disabilities.
Note that applications could also be rejected due to incorrect information or missing details. In cases like this you should correct any mistakes and provide all the information that is required.
Disabled driver insurance from Adrian Flux
Offering more than 200 specialist car insurance schemes, we'll help you find the right disabled driver insurance policy to suit you.