According to HMRC, a 'classic car' is defined as a car that is older than 15 years with a value of £15,000 or more. However, what constitutes a classic car from an insurance perspective can vary between providers.
At Adrian Flux, we understand that one size does not fit all. Instead, we offer a broader classic car definition, which for us, can include some cars as young as five years old.
Classic cars have a large and enthusiastic following around the world. They're not like everyday, 'normal' cars, similarly to the way in which classic car owners are not like other motorists. This is why it is important to find an insurance policy that fits within their specific requirements.
How old does a car have to be to be tax exempt?
While the definition of what makes a car a classic can vary, the status of a classic car in terms of tax exemption is much more specific.
Tax exemptions for classic cars are rolling, based on a 40-year scale. This means that from 1 April each year, vehicles manufactured more than 40 years before 1 January of that year are automatically exempt from paying road tax. For example, if your car was built before 1 January 1980, you are legally exempt from paying vehicle tax (correct at the time of writing).
In short, any car that's aged 40 years or older is considered to be a classic car, or in official terms, a 'historic vehicle'. However, you must still tax your vehicle even if you do not have to pay.
MOT exemption for classic cars
As well as being exempt from paying tax, vehicles over a certain age are also exempt from requiring an MOT. In fact, the Department for Transport (DfT) announced that as of May 2018, you do not need to get an MOT if the vehicle was built or first registered more than 40 years ago and no 'substantial changes' have been made to it in the last 30 years.
A 'substantial change' refers to any vehicle alterations in which the technical characteristics of the main components have changed within the last 30 years. For example, replacing the chassis, body, axles or engine to change the way the vehicle works. Read our guide for more information about the rules regarding MOT exemptions for classic cars.
Different categories of classic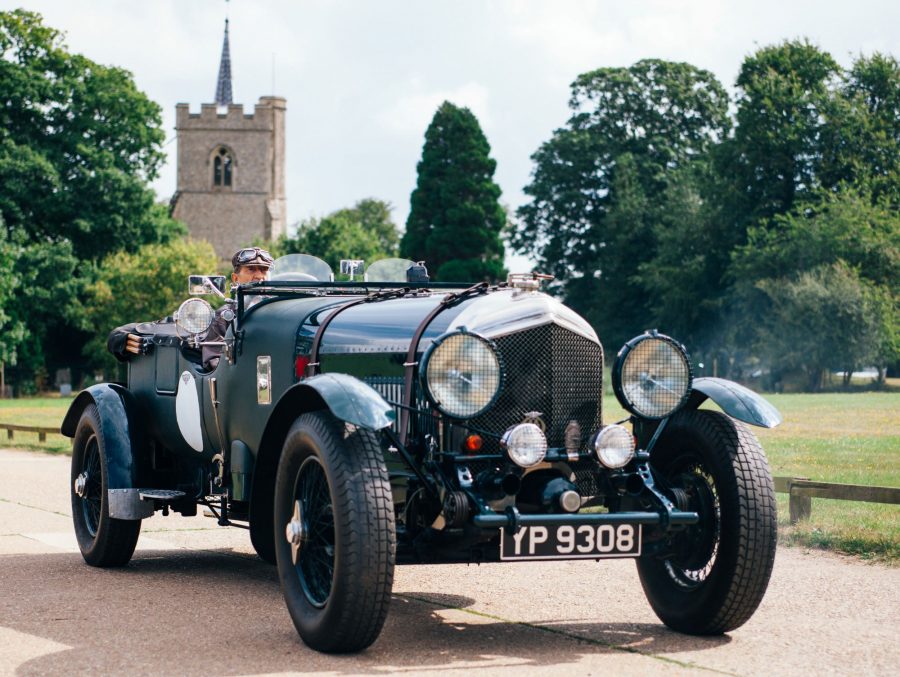 Defining what constitutes a classic car is one thing, but what makes a car a 'classic' as opposed to vintage or veteran? Trying to understand the world of classics can be a complex yet fascinating task. Here's a quick list to help define the different categories of classic:
Veteran

– any vehicle built before WW1

Vintage

– any vehicle built before 1930

Post vintage

– any vehicle built between 1930 and 1945

Classic

– a matter of opinion, often based on the car's style, production numbers or critical reception, but 'classics' can include some cars as young as five years old
As with many subjects in the classic car scene, opinions on these definitions and categories differ depending on who you ask. Let us know what you think in the comments below.
Things to think about when insuring your classic car
What type of cover do you need?
The term 'classic car' doesn't necessarily mean that the vehicle has to be expensive, but it is still important to get the right level of cover. Many insurers will only pay out the market value of your classic car if you suffer a total loss. Agreed value cover means the insurer will assess your car and agree cover for its true value, so you won't get a nasty surprise if you need to make a claim. This will give you added peace of mind that you will be paid the certified value of the vehicle (less the policy excess) as opposed to the current market value.
What do you use your classic for?
Whether your classic car is a project, hobby, for special outings or for use as your main motor, there are insurance policies to suit. By getting the right policy you can save money. If you participate in car club events you need to think about the amount of liability you may incur. From the traditional Rolls Royce to more unusual alternatives, wedding car hire can be big business for classic car owners. Some insurers offer special policies that cover wedding hire use. For those who want to test what their classic car can do, track day or rally cover can also be available on some policies.
How many miles a year do you expect to drive?
If these miles are limited, for example if you only use your classic car for shows and special occasions, you may be able to negotiate a lower premium. The fewer miles you drive, the more you can save.
Are you planning an extended period of renovation or repairs? Will you garage the vehicle during winter months? If your car is going to be off the road for a while, consider looking into 'laid up' insurance policies to cover your car theft or mishap when it's off the road.
Are you a member of a car owners club?
If you are you may be entitled to discounts off your premium. Belonging to a car club or enthusiasts' forum can sometimes give up to 15% off your annual insurance.
Is your classic car modified?
It may be necessary to use non-standard parts when restoring or repairing your classic vehicle, or you may choose to make changes to your car that alters how the car worked at the time of production. Modifications can change the car's value or performance. It is important to make sure the mods are covered and to keep the insurance valid by notifying your insurer. Failure to disclose any mods can invalidate the policy, meaning your insurance company won't pay out in the event of a claim, and can even result in a criminal conviction.
Classic car insurance from Adrian Flux
With more than 40 years experience in providing specialised insurance policies for a wide variety of motors, you're sure to find the right classic car insurance policy to suit you and your vehicle.