Specialist Bentley Insurance
Existing customers please call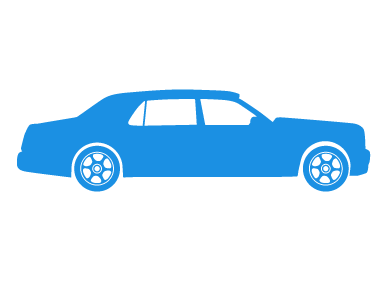 Bentley owners have traditionally had to face a dilemma when it comes to their car insurance. Should they take out an expensive policy with a level of cover their cherished car deserves, or else compromise on pay a cheaper premium for a vastly inferior policy. At Adrian Flux, we don't think you should have to make that choice, and that's why we created our specialist Bentley insurance scheme.
Get the policy your Bentley deserves
For a Bentley car insurance policy that ticks all the right boxes, call us now.
Bentley owners often have difficulty obtaining a truly reasonable insurance quote. Often, the mainstream insurers will base their ratings on the size of the engine. Some will also charge extra, because they assume that repair costs will be expensive, or there is a higher theft risk. And far too many don't actually take any account of the unique nature of Bentley cars and their owners.
At Adrian Flux, we take a different approach. We know that you expect the best from an insurance policy, and we have developed a scheme that offers an unparalleled level of cover. But apart from this, we take into account the unique nature of Bentley ownership – we know that Bentley owners take special care of their cars. We know that owners often keep the car as a low-mileage cherished or business vehicle. And we know that, whether the car is a classic Type R, or a new Continental GT, the engineering excellence of Bentley cars means that they are safe, Because of this, as well as our generous discounts for committed enthusiasts, security precautions, classic vehicles, and experience of driving your car, we are able to offer car insurance of the highest quality at incredibly low prices.
Our Bentley insurance policies can include
Protected NCB
In Car Entertainment and SatNav cover
Car-jacking cover
Road Rage cover
Courtesy car
Emergency transport and accommodation cover
Driving of other cars cover
90 days European Green Card Cover
Agreed value cover, guaranteeing you a fair payout
Total loss protection: get closer to your car's worth in the event it's written off.
Windscreen & Sunroof cover
Identity fraud cover available
Alternative transportation available if you are unable to drive following injury or ill-health
Lock replacement and immobiliser cover
Personal accident cover
Cover for personal belongings in your vehicle
Personal number plate cover
If you are involved in an incident where an uninsured driver is at fault your excess will not apply and the claim will not affect your no-claims bonus.
Motoring prosecution defence (includes European cover)
Loss of licence cover
Motor legal expenses cover
European breakdown cover with Home Start
In transit cover
When you call us you will be speaking to a knowledgeable specialist, based in the UK. If our special Bentley scheme is not suitable for your needs, our advisors will be pleased to offer a quotation on another scheme from the hundreds available from our panel of over 30 well-known and respected insurers.
Managed by a dedicated high-net-worth team, and with features and cover that are unequalled, our scheme also benefits from our 50 years of experience in specialist car insurance, so our prices offer outstanding value for both modern and classic Bentley insurance.
Our specialist Bentley insurance is only available over the phone complete the call me form during office hours for an immediate, no-obligation Bentley insurance quote.
These illustrative quotes, valid as at 26/10/2009, are provided for information only and do not form the basis of any contract or tender.