Fairplay Insurance for Ex-Offenders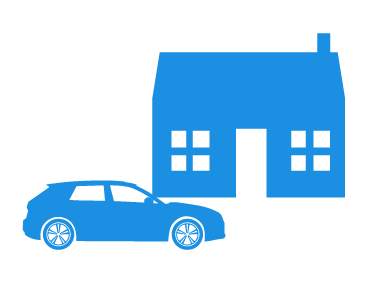 When you've paid your debt to society and served your sentence, all you really want to do is return to a normal life. But when it comes to finding insurance for your car or home, you soon find out that that is easier said than done. Most insurers simply will not provide cover to any ex-offender with an unspent sentence.
Cheaper Car Insurance for all Drivers with Criminal Convictions
Adrian Flux is different.
We specialise in a variety of niche motoring markets, including insurance for drivers with criminal convictions. Unlike many of our competitors, we can offer competitive quotes to those convicted of most offences even serious crimes. We can cover you no matter what your past, and when you come to us for a quote you'll realise that your conviction doesn't necessary sentence you to paying over the odds for your car or home insurance.
Some insurers will send their premiums through the roof if you've had a criminal conviction recorded against you. That's if you're lucky they may well not insure you at all. Here at Adrian Flux, things are different. We know that your past is not necessarily a guide to the future. And as experts in finding cover for all types of specialist and unusual situations, our quotes department can arrange low cost, high quality insurance cover for your car or home, whatever your history.
Our sales staff are insurance experts, not just button pushers and because of this, as well as our tailor-made schemes, we believe we offer the best quotation service around.
Car insurance for ex-offenders
With over 40 years experience, Adrian Flux has a reputation for designing car insurance policies that match your particular needs to your budget. We offer flexible and competitive quotes for drivers with criminal convictions, sourcing the best available scheme for you from amongst the many offered by our panel of over 40 insurers. Why waste your time ringing round dozens of companies when we can do it for you? If you do ring round, come to us last we will do our very best to beat the cheapest quote you get.*
We also understand that finding car insurance with criminal convictions can be a real hassle, so the cover we offer is designed to be as simple and as useful as possible.
With a wide range of 'fairplay' insurance schemes available we can cover almost any combination of vehicle and driver, and always at a price that's fair. Our highly trained staff have the freedom to listen to and take into account your exact circumstances and, as a result, we don't have to assume the worst case scenario.

Call us now for your tailored quote.
Home Insurance for people with criminal convictions
Finding home insurance if you have a criminal conviction can be a real ordeal. With so many companies refusing to offer cover it can be really tempting not to disclose your unspent convictions, but this is really not a good idea as these days insurers double check and investigate at every stage from quote to claim. The good news is that a criminal conviction does not need to be a barrier to fairly priced cover for your home and its contents, and here at Adrian Flux, we work with a range of insurers to offer cover tailored to your individual situation.
No matter what your past, we can take your unique circumstances into account and we aim to offer you the cover you need at a fair and reasonable price, giving you the peace of mind you need. Sleep easy in the knowledge that your most precious possessions are covered - get a no-obligation home insurance quote today.
Get insurance with Criminal Convictions
Our staff are all seasoned insurance experts and will calculate your premium individually, using their expert knowledge of the many insurance schemes on offer.

All the policies we offer for customers with convictions are designed to meet their individual needs and our staff have a high degree of knowledge in this field and freedom to take account of your exact circumstances. This is not an on-line quotation system using computer rates. Instead your price will be individually calculated by our expert and highly trained staff.
Quotes for insurance with criminal convictions is only available over the phone complete the call me form during office hours (9am to 7pm Monday to Friday & 9am to 4pm Saturday) for an immediate, no-obligation quote or call 0800 369 8590 now.