Why choose Adrian Flux for modified van insurance?
Cover for all types of modifications
Imported and left-hand drive vans covered too
Offer like-for-like cover with agreed policies
Best quotes only available over the phone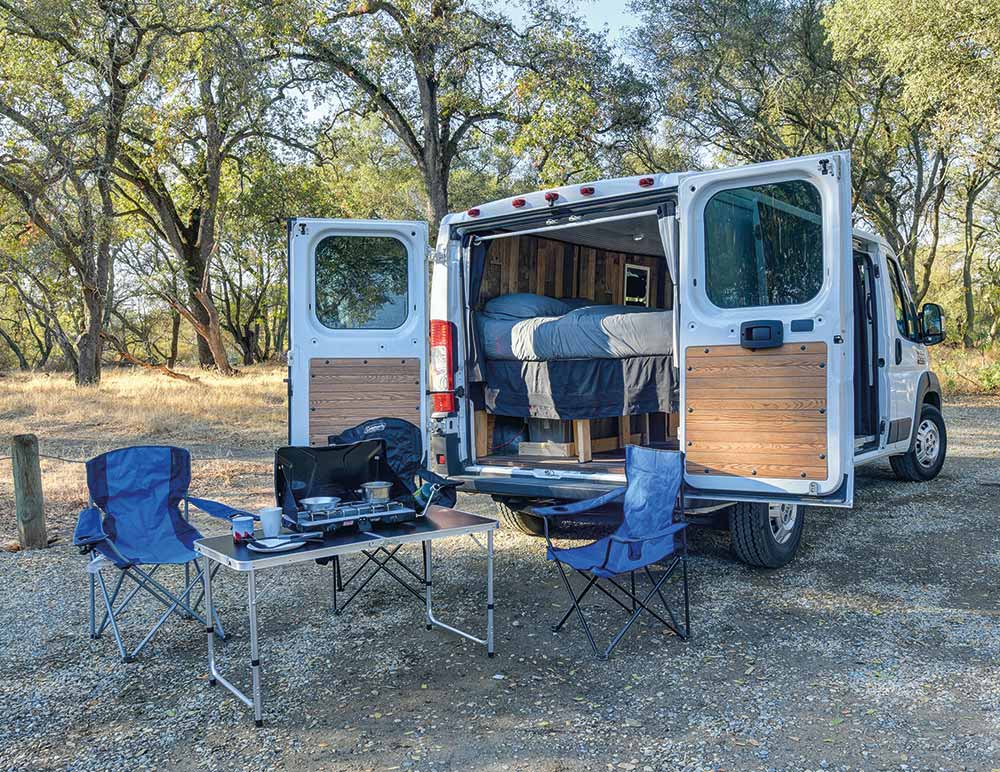 What is modified van insurance?
Modified van insurance is a specific type of insurance that covers vans that have been altered after they've left the factory. Modifications can range from something as small as parking sensors to something as big as a complete refurbishment aiming to turn a van into a campervan.
A specific modified van insurance policy helps ensure that your vehicle is covered and you're paying the correct premiums.
What counts as a modification?
Any changes made to your van after it comes out of the factory count as a modification. Common modifications that we can cover include:
Improvements to engine performance
Tow bars and roof racks
Upgraded tyres and alloy wheels
Converting your van into a motorhome
Body kits
Spoilers
Changes to the suspension
Parking sensors
Changes to the interior of the van
In-car entertainment (ICE) system
Benefits of classic Porsche insurance with Adrian Flux
Will modifying my van increase insurance costs?
Not necessarily; some modifications can actually improve your van safety, which will usually reduce your insurance premiums. It's always worth checking with your insurance broker or insurer to find out how a modification will impact your insurance quote. You can also reduce insurance premiums by:
Keep your van in the garage as this will prevent it from getting stolen or vandalised.
Take out a limited mileage policy, especially if you don't drive your modded van all that often – ask us about our limited mileage policies.
Install additional security features like immobilisers or trackers to prevent your van from being stolen or help recover it if it is taken.
Join a members club or forum as this can cut insurance costs by up to 15%.
Can you cover my van while I'm modifying it?
If you're in the middle of modifying, customising or converting your van, we can offer build-up insurance. This helps protect your van against accidental damage, fire or theft while it's being worked on and also covers you if you want to drive your vehicle around.
Once changes are complete, we can then put you on a modified van insurance policy so you get the right cover throughout the whole process.
Do I need to declare all van modifications?
Yes, it's a legal requirement that you declare all vehicle modifications even if they won't affect your insurance premiums. Not doing so can void your insurance, which could force you to pay out of pocket in the event you do need to make a claim. We're confident we can get you an affordable custom van insurance quote that meets your needs.
Cover for all modified vans
Our almost half-century experience has exposed us to a wide range of circumstances. Whether you've decided to modify your classic T2 VW Transporter, a more modern T6, your Ford Transit or Connect, your Mercedes Sprinter or your Citroen Berlingo, call us for a quote.