On Call Car Insurance for Doctors and Medical Professionals
Existing customers please call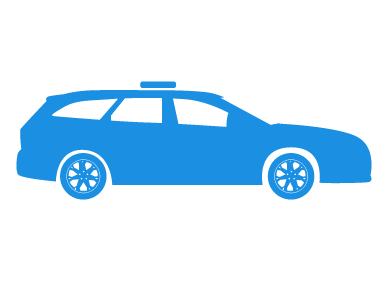 With the increased mileage that can result from being an on-call doctor in the countryside or the risks involved with having blue lights on your car, many insurers will happily hike their prices up when doctors come looking for on call car insurance. Many doctors cars and emergency vehicles are also equipped with modifications, from blue lights to winches, we can provide cover for these as standard, when others might not.
At Adrian Flux, we know that doctors, nurses, paramedics and all of the members of our emergency services do a fantastic job right across the country, and that you should all be rewarded for your work, rather than penalised. To help doctors in the UK find the right car insurance for them, we have teamed up with our panel of over 30 insurers to provide the perfect on-call insurance policy, at a price that wont break the bank.
Insurance For On-Call Doctors
As the UKs largest specialist insurance broker, and with over 50 years experience providing top-quality insurance to people in a huge range of circumstances, we are ideally placed to meet the needs of doctors on call. Our policies have been tailored to help doctors and to treat you just the same as other motorists, with no penalties because of your job.
Just a few of the fantastic benefits of our doctors insurance are:
Like for like replacements for applicable modifications to your vehicle
Flexible payment options are available, helping to make your policy more affordable
Our dedicated 24 hour claims line is here to help you with whatever you need, whenever you call
A great range of add-ons are available to tailor cover to your needs, including breakdown, keycare, windscreen and gadget cover
Discounts available for those who have taken courses such as IHCD D2 and EFAD
With all these benefits and features, all at our usual competitive rates and with our exceptional customer service, why would you look anywhere else for your doctors car insurance?
Unlike some of our competitors, we don't just run all of our quotes through a computer system, nor do we put you through to staff simply reading from a script. Each of our team members is on hand to personally answer your queries and to help to tailor our policies to suit your needs and budget.
To find out more about car insurance for doctors, or any of our other policies, call us today on , complete a contact form online or click the quote button for an absolutely free, no obligation quote.