Classic Commercial Vehicle Insurance
Existing customers please call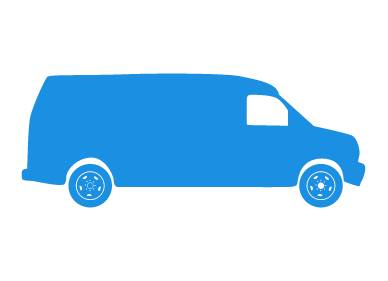 With a variety of commercial van insurance policies available to you, it is easy to end up paying more than necessary, Adrian Flux understand the importance of your vehicles to your livelihood, this is why when you speak to one of our experienced advisors you will be provided with a tailored quotation with the risk individually calculated to the requirements for your commercial vehicle.
We know that classic commercial vehicle enthusiasts invest time and effort restoring their van or pick-up and thats why we offer excellent insurance protection products designed around the needs of classic van owners. Adrian Flux can offer cover for most classic vans and vintage pick-ups whether used for business or pleasure.
Features of classic commercial van insurance
We have designed all of our policies to suit classic van owners like you. Our classic commercial vehicle insurance includes a range of features that will help you get the most out of your pride and joy.
Features like these:
Cover for rally days and events
Free European green card for 90 days
Agreed Value cover (optional)
Cover for dismantled parts
Cover for laid up vans
Modifications covered on a like for like basis
Cover for left hand drive models and imports
Discounted insurance rates for classic commercial vehicle enthusiasts
We also offer a range of additional discounts for:
Second car policies
Security Precautions
Low mileage discounts
Garaging discounts
Pleasure use only discounts
Extra Discounts of up to 20% for enthusiasts
So whether you have a valued vintage light goods vehicle or cherish a classic pick-up, we can offer a great deal on your classic commercial vehicle insurance.
Can I get classic truck insurance?
As a classic car insurance specialist, we're able to cover all types of classic vehicles. This includes classic trucks used for business or pleasure. Speak to us for a classic vehicle insurance quote that's tailored to your needs and the specialist needs of your truck.
Related Links