Dax Car Insurance
Existing customers please call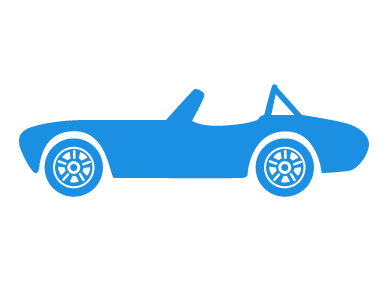 For Dax insurance, you can trust Adrian Flux, the UK's largest and longest established kit car insurance intermediary.
Dax Kit Car Insurance Specialists
As the UK's premier kit car specialist, we have been arranging insurance for Dax kit cars of every type for many years, and with our huge range of kit car insurance schemes, from a host of well known insurance providers, we can provide cover for every eventuality, including young Dax owners, classic Dax cars and even optional track day cover on certain policies.
From a classic Kamala to a Tojeiro Cobra replica. Whatever your Dax, we can cover it!
Dax Rush Car Insurance
If you got your Dax as a 'project', a hobby or simply to have fun driving it, we understand what it is that kit car owners want from their insurance policy. That's why we offer:
Agreed value cover
Build-up Cover
Limited Mileage discounts
Track Day cover
Owners Club Discounts you will receive a discount of up to 15%, depending on the policy taken, if you are a member of a Dax or kit car owners club.
More information about our Kit Car insurance can be found here: Kit Car Insurance
Quicker & Cheaper rates by phone complete the call me form during office hours for an immediate, no-obligation Dax kit car insurance quote.
** Sample quotes are for comprehensive premiums for a male driver with a clean license and full No Claims Bonus (unless stated otherwise) and limited mileage of 3000 miles. Quotes for 5000 miles would add approximately 15% to the premium. These illustrative quotes, valid as at 05/04/2006, are provided for information only and do not form the basis of any contract or tender.
Related Links