How much is Jeep insurance?
While you might struggle to find an insurance company that covers your unique Jeep, your policy doesn't necessarily have to be expensive. At Adrian Flux, we offer a number of discounts, making our insurance policies incredibly affordable.
Why choose Adrian Flux?
Here are just some of the reasons we're your best choice for Jeep insurance:
Green laning and off-road cover included
NCB protection available
Agreed value available for classics, modern and modified Jeeps
Great range of discounts available
Monthly or annual payment options available
Wide range of Jeeps covered, including:
Left-hand drives, Modified Jeeps, Ex-military Jeeps, Q-plated Jeeps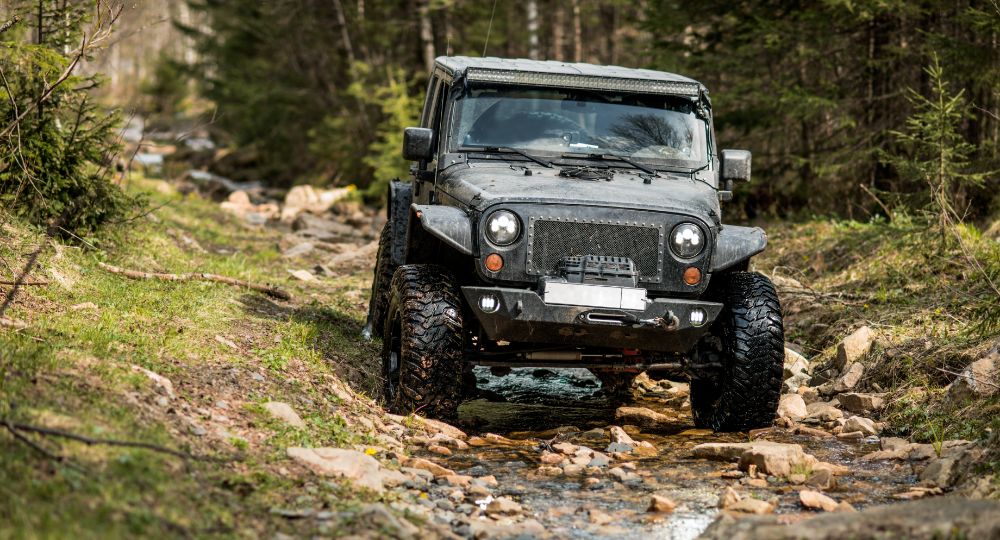 Do I need Jeep insurance?
If you're planning on driving on UK roads, you'll need valid insurance for your vehicle – call us for a quote. You'll also need to make sure you're covered for off-roading and green laning if this is something you need, which we are able to offer.
Off-road policies
There's nothing quite like it. Jeeps are one of the toughest and most reliable 4x4s you can find, making them perfect for those off-road journeys. A surprisingly smooth experience even on the most uneven surfaces, off-roading in a Jeep can be a great way for you to see parts of the UK and beyond you otherwise wouldn't have seen.
We know the appeal of off-roading, so we ensure that off-road and green laning cover are either offered as standard or as additional extras on our Jeep insurance policies. This means that even if something were to happen while you're off-roading, you are covered.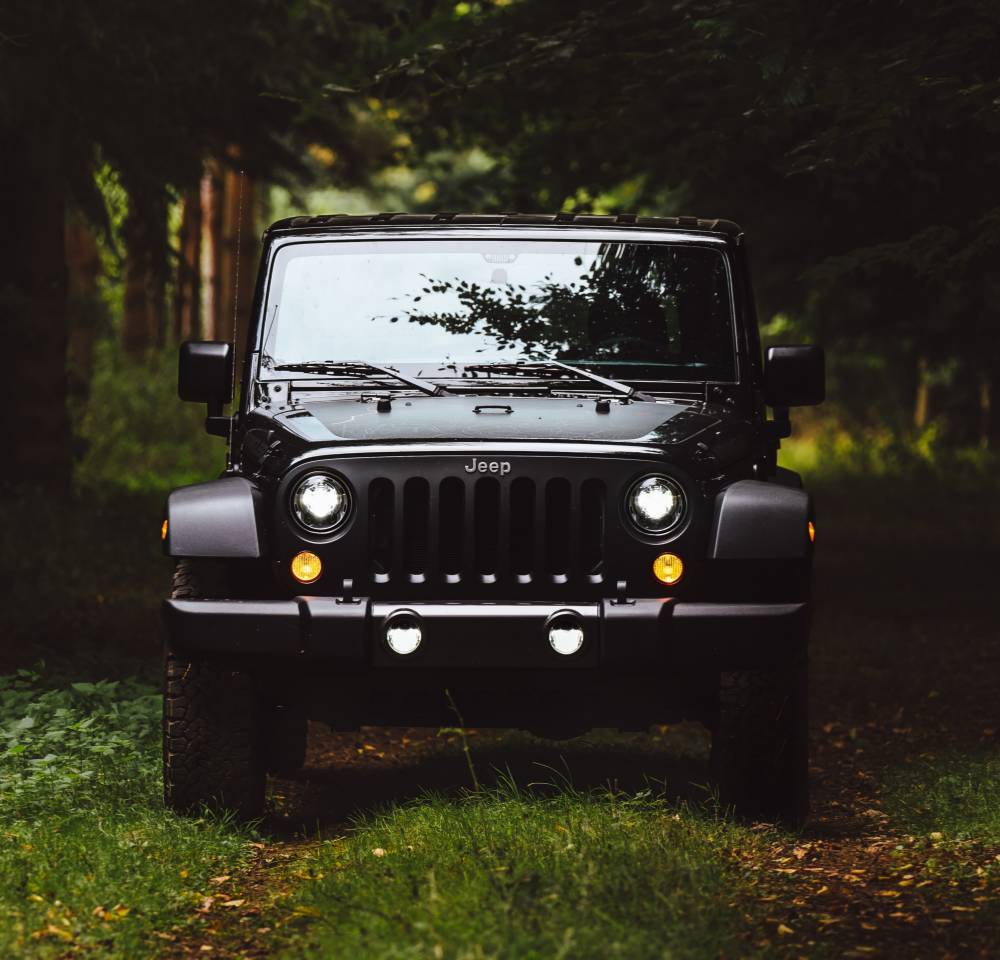 Discounts on 4×4 insurance
If any of the following apply to you, let us know. Would could give you a great discount on your Jeep policy:
Only driving a few thousand miles a year? Let us know and we'll put you on a limited mileage policy. This will help you save big!
Member of an owner's club or online forum? You could save up to 15% on your car insurance.
Keep your Jeep in the garage? This can have a significant impact on the price of your insurance.
Installed additional security features? These can reduce your premiums.
Completed any other driving qualification? Exams like PassPlus, IAM and RoSPA could lower the cost of your insurance policy by up to 15%!
Own a classic or WW2 Jeep? If so, we can offer affordable Jeep insurance, whether you use your 4WD as a main or second car.
Did you know that over 81% of customers who got an online quote could have saved money if they'd given us a call? Speak to us now on ! And if you've already rung around, let us know what your cheapest quote was. We do our best to beat your best quote.
Modified Jeep insurance
Even if you've modded your Jeep until it's unrecognisable, we can offer great deals on your insurance. We've been insuring modified vehicles since the founding of Adrian Flux, so if you need to speak to someone who knows their turbochargers from their superchargers, you'll probably want to call us!
Most importantly, most policies provide like-for-like cover on all your upgrades, so you won't have to fork out again if you need to make a claim.
Talk to one of our insurance experts on for more information.
Explore the world's final frontiers
A Jeep is more than just a safer vehicle, it's also a great way you can explore the world. From unexplored areas of the UK to camping comfortably under the stars, we understand that if you own a Jeep, you're probably the adventuring type.
Being stuck with a standard insurance policy that doesn't offer any flexibility probably won't suit your lifestyle. That's why we don't believe in an insurance scheme that suits everyone; rather, we work with a panel of over 30 insurers who can add extras like EU, off-roading, and left-hand drive vehicle cover quickly and easily.
FAQs
At Adrian Flux, we never rule out a vehicle just because of its brand or model. We've previously insured the following Jeeps:
Jeep Wrangler

Grand Cherokee

Jeep Compass

Willys Overland

Jeep Renegade

Jeep Gladiator
Yes, just let us know where you've imported your Jeep insurance from and we'd be happy to help. So if you're looking to insure one of the first Gladiators in the UK, call us.
For the most part, we're able to insure young drivers, even if they want to use a Jeep as their main vehicle. Give us a call to find out more about how we can help you. If our phone lines are closed, fill in our online quote form.