What is courier van insurance?
Courier van insurance – otherwise known as 'hire and reward insurance' – is the type of cover you need if you deliver other people's goods in your vehicle within a small area. This insurance protects you against the distinct risk involved with working on the go.
Courier van insurance is slightly different from haulage insurance, which tends to cover drivers over longer journeys.
Do I need courier van insurance?
If you use a van to carry goods that don't belong to you in exchange for payment, courier insurance is a legal requirement. This offers additional business use protection to your vehicle while you're using it to transport goods.
You might also want to consider adding goods in transit cover to your policy, which insures the goods that you're transporting. While this type of cover isn't a legal requirement, it helps prevent you from having to pay out of pocket in the event goods are damaged, lost or stolen.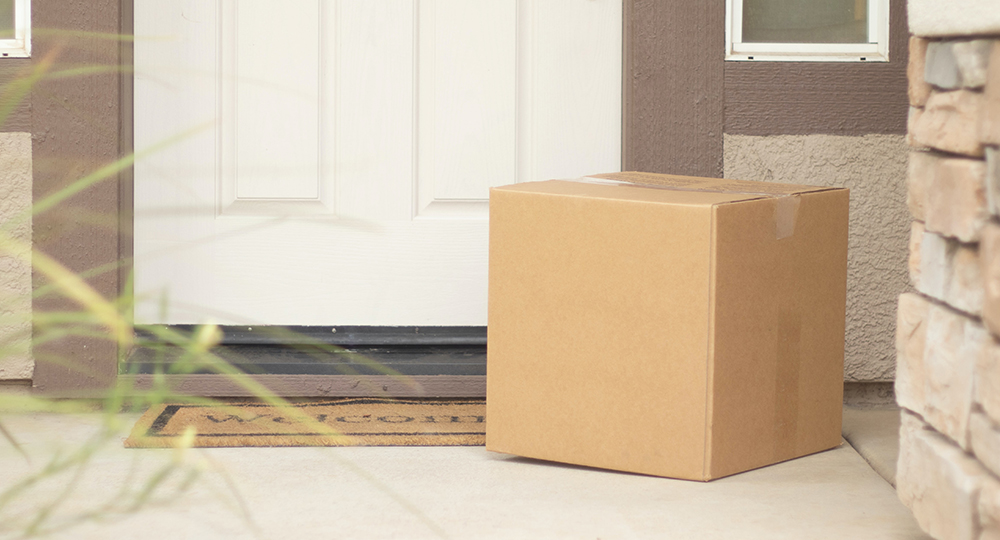 Why choose Adrian Flux's van insurance for courier drivers?
Up to £100,000 in free legal cover as standard
Cover for the UK and Europe
Protected no claims discount available
No claims discounts accepted
Public liability insurance can protect up to £5 million in liability fees
Support for self-employed couriers, including those in recent employment
Cover for owner driver couriers and individual employed couriers
Legal liability covers any occupants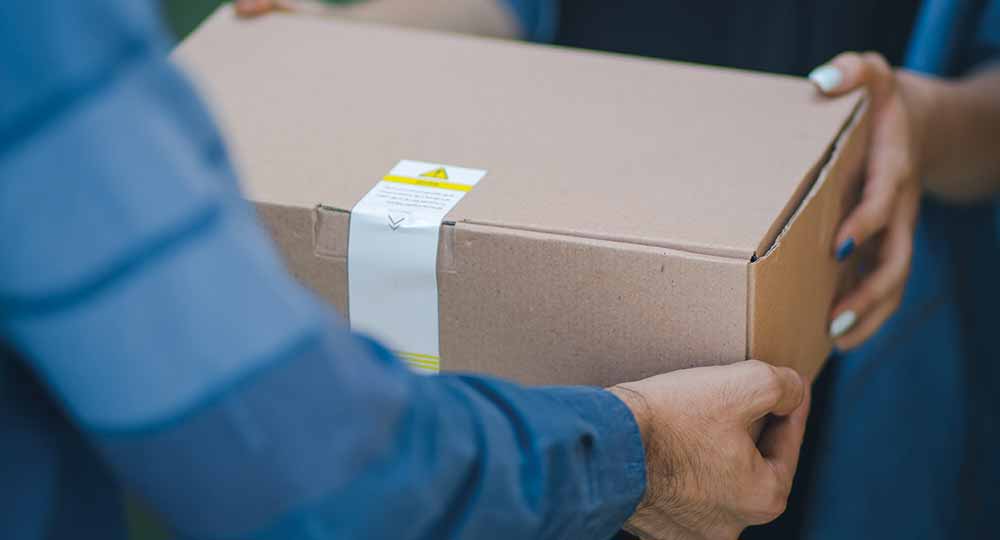 Cover for a wide range of self-employed courier van drivers
Our affordable courier van insurance can cover a wide range of standard and niche drivers, including medical and document couriers, as well as point-to-point and multi-drop couriers. Call us for a self-employed courier van insurance quote, whatever your specialist courier niche is.
We accept proof of claims-free driving from your previous employer
If you've built up a no claims bonus on another vehicle or with an employer, we can transfer your no claims to your new van. This means you can still reap the rewards of having an NCB.
We can accept proof of claim-free driving from previous company employers including Business Post, Yodel, City Link, Ceva Logistics, Parcelforce, FedEx, DHL, City Sprint, TNT, UPS and UK Mail.
We also accept the transfer of your no claims from previous insurance policies, such as for a personal car or van.
Will my policy include public liability insurance?
As an extra benefit, we offer hire and reward public liability insurance for couriers, which helps protect you and your business in the event someone tries to sue you for injury, property damage or illness. This can be added to your policy for just £99, which will protect up to £5 million in liability fees.
As a courier, there are plenty of times when you might need this. Scenarios could include:
You kick over and damage something valuable while on someone's property delivering a parcel
You set a parcel down on the pavement and a cyclist runs into it and sustains an injury
You walk into a passerby while carrying a large parcel when delivering to a property
Call 0800 369 8590 or enter your details for a free courier quote.
What Van? award winners
We've won What Van?'s prestigious insurer of the year award multiple times, including 2018 and 2021. Better yet, this award is reader voted. As a specialist insurance broker dedicated to fulfilling the needs of the individual, we think this is testament to our excellent customer service and bespoke delivery van insurance policies.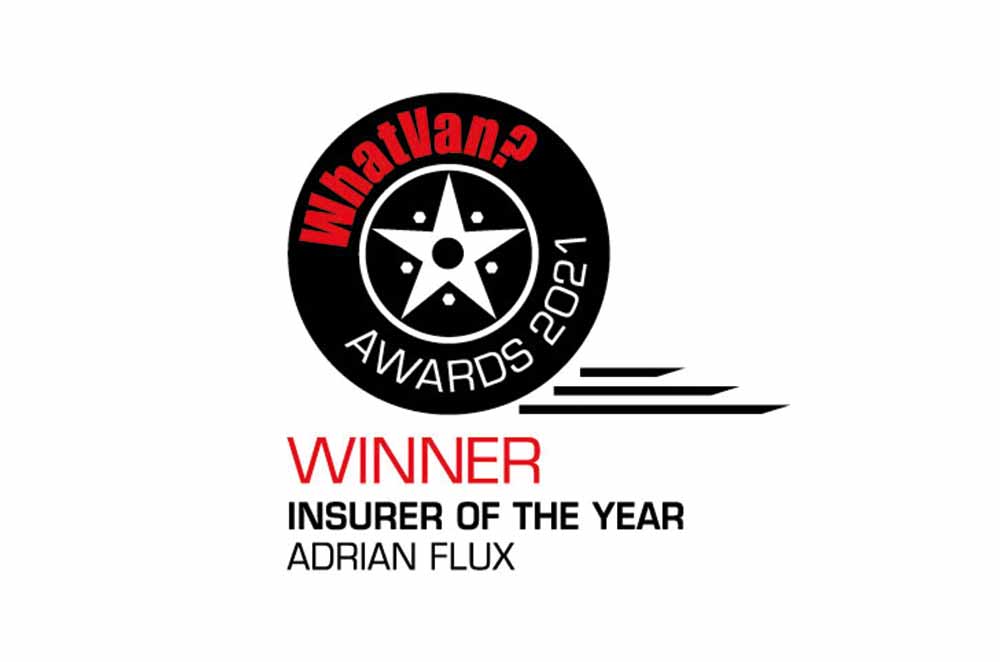 FAQs
Can I cover my tools and goods while working?
The tools you use are vital for your business, which is why we offer additional cover to protect them should the worst happen. In the event of theft, loss or damage, having tools in transit cover in place can help ensure that you're able to replace them if you need to.
Couriers often carry expensive and important goods in their van. If something happens to your cargo, this can cause a lot of headaches and cost a lot of money for you in the future. Goods in transit cover helps protect your money and your business in the event your cargo is lost, stolen or damaged.
Can I get courier insurance as a young driver?
Just passed your driving test and keen on making your own money by becoming a courier driver? We can cover young or new courier drivers over the age of 17 – give us a call to find out more.
You may also like our guide on becoming a self-employed courier.
How much is courier insurance?
At Adrian Flux, we offer courier driver insurance that can be tailored to your needs and budget. Our payment plans are flexible – perfect for self-employed couriers. Call us for our best deals.
Find out more about how much courier insurance costs in our blog.
Can I get cover even with special circumstances?
Our highly trained team know about the types of cover a courier needs and is dedicated to getting you the best deal for your circumstances, whether you're self-employed or you work for a courier company.
With a range of courier insurance policies to choose from, we're able to cover couriers aged 17 and over. Our policies provide peace of mind that you and your vehicle is protected should anything go wrong.
Get a great value courier insurance van quote now – call 0800 587 5422 for a quote.
friendly and helpful staff

friendly and helpful staff. got the cover I needed easily.

My recent purchase of motor insurance.

Obtaining car insurance from Adrian Flux was a good experience all round. I was very impressed by the ability of the staff, and the accuracy and prompt confirmation of the documentation, and this is the reason I have provided this review.

Got 1/3 off!

In trying to get a realistic deal, your agent gave me clear instructions that enabled me to save 33% off the original quote. Just by swapping where my cars are parked overnight I saved over £50. Thanks Adrian Flux!