Specialist Insurance For Impounded Vehicles
Existing customers please call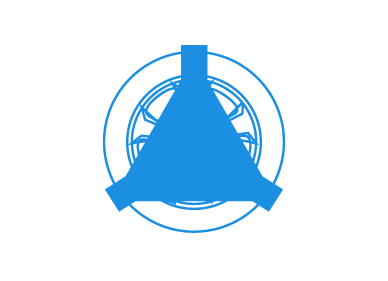 Vehicles can be impounded for all sorts of reasons, whether you drove without insurance, fell foul of parking restrictions or maybe your car simply wasn't found to be road legal any more. If your vehicle is impounded, you could find yourself having to shell out a great deal of money to get back on the road. With impound fees to pay on top of any potential police fines; no one wants to get their car back only to be faced with rocketing insurance premiums.
Many insurers will take advantage of people in your situation, using your impounded vehicle as an opportunity to charge extortionate premiums, knowing full well that you need insurance to even leave the impound. The higher premiums charged by some insurers can leave motorists feeling helpless, having to make the difficult choice between the right level of cover for their pride and joy or an affordable fee.
If having your vehicle impounded has resulted in you collecting pending convictions, many insurers will completely discount your application, assuming you to be too high a risk regardless of why your car was actually impounded.
Unlike other insurers, Adrian Flux insurance broker wont refuse you insurance based on just one mistake, nor will we unfairly hike up our premiums without knowing your exact circumstances. Perhaps getting impounded wasnt your fault, or was a genuine mistake why should you have to pay extra for that?
Impounded Vehicle Insurance Features
At Adrian Flux we want our customers to get the right impounded vehicle insurance for them, one that offers the right level of cover at the right price. To help find you this, we consult a panel of over 30 different UK insurers, and bring you the best quote we can.
Just some of the benefits of our impounded vehicle insurance include:
All of our quotes are quick and easy to get, over the phone or online, so you can get insurance to get out of impound as soon as possible.
We provide impounded insurance for drivers with a range of motoring or non-motoring convictions, whether pending or not, an cover for people with up nine points on their licence.
For drivers young and old, experienced motorists to those newly qualified and people with or without convictions everyone could get a quote from Adrian Flux
Whatever you drive, from a standard car to a modified racer, commercial vans through to endure bikes, we can find a policy for you.
We offer a huge range of discounts, optional extras and levels of cover to help tailor your quote to you and your vehicle exactly.
With over 50 years experience of providing specialist insurance to customers that other companies cant or won't help, we have all the expertise to help with your impounded vehicle insurance. Originally offering kit car insurance, Adrian Flux has grown into the largest specialist broker, with specialised staff who take the time to get to know you and your vehicle personally.
All of our cheapest quotes are available over the phone, and if you ring today you can speak to one of our highly trained insurance experts. Unlike other insurers, we will listen to your story, and take your needs and circumstances into account offering you exactly the right insurance and a price that suits you.
To get a quick and hassle-free quote right now, call or complete an online callback form to arrange for us to ring you at a time of your choosing.
Related Links