Dodge Challenger Insurance
Looking for affordable Dodge Challenger insurance while driving in the UK? As a specialist insurance broker for imported cars, we're often able to get you a great deal when other insurance companies cannot.
Existing customers please call:
Why choose Adrian Flux for Dodge Challenger insurance?
With over [[ FLUX_EXPERIENCE ]] years' experience sourcing affordable insurance for both classic and modern American imports, we can help you find a great deal. We offer bespoke insurance policies, meaning your cover can be tailored to your needs.
Cover for all kinds of Dodge Challengers, both modern and classic
Like-for-like cover on modifications
Agreed value cover on your vehicle
Cover for young and convicted drivers
Great discounts available
Cover for track days and wedding hire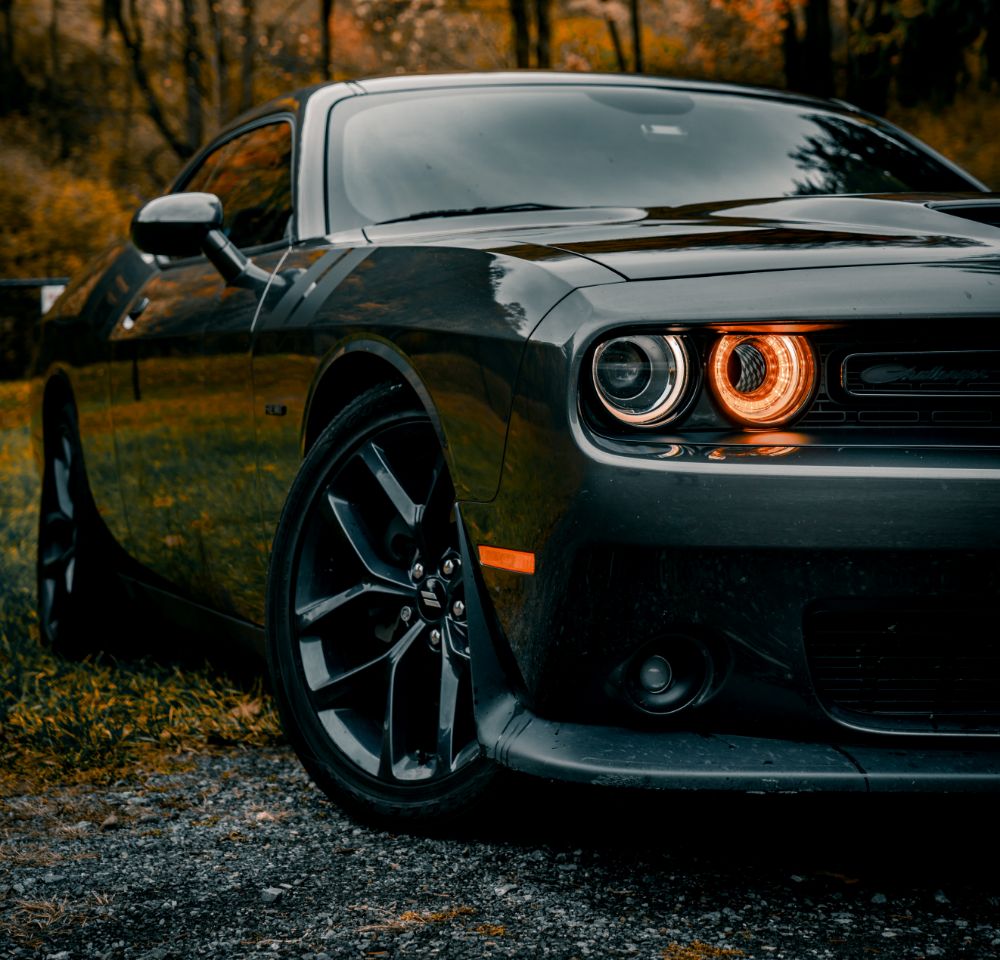 Are Dodge Challengers expensive to insure?
Dodge Challengers are high-performance muscle cars, meaning they're often more expensive to insure than standard vehicles. Add to this the fact that any Dodge Challenger must be imported from the USA to the UK and you might find that you're unable to get affordable insurance for your Dodge Challenger at all.
However, the cost of your insurance will also depend on a number of other factors, including:
Your driving history
Any accrued no claims bonus
Whether you've driven similar vehicles before
The Dodge Challenger model you choose
Any security features included on the car
Which year the car was manufactured
Where you live
Your age
Is insurance higher on a Dodge Challenger or Charger?
Insurance costs for the Challenger and Charger are usually relatively similar as both are high-performance cars imported from America. You'll be pleased to know that we insure both the Charger and the Challenger, as well as other Dodge models, such as the Dodge Ram and Dodge Viper.
How can I save on my Dodge Challenger insurance?
There are a number of ways you can save money on your Dodge Challenger insurance. This includes:
Member of a modified car club or forum? This shows you're a car enthusiast and are more likely to take care of your vehicle
Only planning on driving a few thousand miles each year? Let us know and we could put you on one of our limited mileage policies.
Passing extra qualifications like IAM or RoSPA will improve your safety while driving, which could reduce your insurance cost by up to 25%.
Keep your car garaged if you can and install the best Thatcham-approved alarm system you can afford. This way, you can pay less.