Car Insurance for Convicted Drivers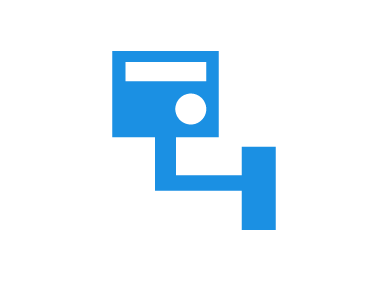 We specialise in a variety of niche motoring markets, including insurance for drivers with motoring convictions or criminal convictions. Unlike many of our competitors, we can offer competitive quotes to those convicted of serious crimes and motoring offences, drink driving and other alcohol related motoring offences.
Cheap Car Insurance for Convicted Drivers
Many insurers will send their premiums through the roof if you've had a motoring conviction or two, and if you've had a criminal conviction recorded against you, they may well not insure you at all. Here at Adrian Flux, things are different. We know that your past is not necessarily a guide to the future. And as experts in finding cover for all types of specialist and unusual situations, our quotes department can arrange low cost, high quality insurance cover for your car, whatever your history.
With a wide range of over 100 schemes available we can cover almost any combination of vehicle and driver, and at a price that's fair.
Our sales staff are insurance experts, not just button pushers and because of this, as well as our tailor-made schemes, we believe we offer the best quotation service around.
Car Insurance with Motoring Convictions
Here at Adrian Flux, we don't believe that a convicted driver in this position will be a more reckless or dangerous one our statistics show that the opposite is true! Motorists facing a driving ban are more conscious of the effects of being convicted of a further motoring offence as the results might be catastrophic losing your job, for example.
Adrian Flux is committed to treating each customer as an individual, and as such, we aim to provide customers with a fair and reasonable quote for their car insurance. Our new 9 points scheme is specifically aimed at helping people in these circumstances, who might struggle to retrieve a competitive quote elsewhere.
Call our sympathetic and understanding team today to discuss your car insurance needs and get a quote for great value convicted driver insurance cover.
Convicted Driver Car Insurance
With over 40 years experience, Adrian Flux has a reputation for designing insurance that matches your particular needs to your budget. We offer flexible and competitive quotes for all circumstances, sourcing the best available scheme for you from amongst the many offered by our panel of over 40 insurers. Why waste your time ringing round dozens of companies when we can do it for you? If you do ring round, come to us last we will do our very best to beat the cheapest quote you get.*
We also understand that finding insurance after you've had motoring convictions, drink driving or criminal convictions can be a real hassle with some of our competitors, so our cover is designed to be as simple and as useful as possible.
Our staff are all seasoned insurance experts and will calculate your premium individually, using their expert knowledge of the many insurance schemes on offer.
Due to the type of cover we provide, all our policies are designed especially for particular situations and our staff have a high degree of knowledge in this field. This is not an on-line quotation system using computer rates. Instead each risk will be individually calculated by our expert staff.
Quicker & Cheaper rates by phone complete the call me form during office hours (9am to 7pm Monday to Friday & 9am to 4pm Saturday) for an immediate, no-obligation quote.
We can help you find insurance, whatever your history; all categories of driving convictions and criminal offences can be considered.
UK Driving Conviction Codes
AC10 Failing to stop and/or give particulars after an accident
AC20 Failing to give particulars or report accident within 24 hrs
AC30 Undefined accident offences
BA10 Driving while disqualification by order of the court
BA20 Driving while disqualified as under age
BA30 Attempting to drive while disqualified by order of the court
CD10 Driving without due care and attention
CD20 Driving without reasonable consideration for other road user
CD30 Driving without due care and attention or without reasonable consideration
CD40 Causing death - careless driving when unfit through drink
CD50 Causing death - careless driving when unfit through drugs
CD60 Causing death - careless driving with alcohol level above limit
CD70 Causing death - careless driving - failing to supply specimen
CU10 Using a vehicle with defective brakes
CU20 Using a vehicle with parts or accessories in dangerous condition
CU30 Using a vehicle with defective tyres
CU40 Using a vehicle with defective steering
CU50 Causing or likely to danger by reason of load or passengers
CU60 Undefined failure to comply with Construction and Use Regulations
DD10 Driving in a dangerous manner
DD20 Driving at a dangerous speed
DD30 Reckless driving
DD40 Dangerous driving
DD50 Causing death by dangerous driving
DD60 Manslaughter or culpable homicide while driving a vehicle
DD70 Causing death by reckless driving
DD80 Causing death by dangerous driving
DR10 Driving or attempting to drive with alcohol above limit
DR20 Driving or attempting to drive while unfit through drink/drugs
DR30 Driving or attempting to drive/refusing or failing to supply specimen
DR40 In charge of vehicle while alcohol level above limit
DR50 In charge of vehicle while unfit through drink or drugs
DR60 Failure to provide specimen for analysis other than driving
DR70 Failure to provide specimen for breath test
DR80 Failure or attempting to drive when unfit through drugs
DR90 In charge of a vehicle when unfit through drugs
IN10 Using a vehicle uninsured against third party risks
LC10 Driving without a licence
LC20 Driving while under age. Driving other than in accordance
LC30 Driving after making a false declaration about fitness
LC40 Driving a vehicle having failed to notify a disability
LC50 Driving after a licence has been revoked or refused medical
MS10 Leaving a vehicle in a dangerous position
MS20 Unlawful pillion riding
MS30 Play street offences
MS40 Driving with uncorrected defective eyesight or refusing test
MS50 Motor racing on the highway
MS60 Offences not covered by other codes
MS70 Driving with uncorrected defective eyesight
MS80 Refusing to submit to an eyesight test
MS90 Failure to give information as to identity of driver etc.
NE99 Non-endorsable criminal Act
MW10 Contravention of Special Roads Regulations
PC10 Undefined Contravention of a Pedestrian Crossing Regulation
PC20 Contravention of Pedestrian Crossing Regulations - moving vehicles
PC30 Contravention of Pedestrian Crossing Regulations - stationary vehicles
PL10 Driving without 'L' plates
PL20 Not accompanied by a qualified person
PL30 Carrying a person not qualified
PL40 Drawing an unauthorised trailer
PL50 Undefined failure to comply with conditions of Provisional
S 19 Disqualification ("totting-up" procedure)
S 35 Disqualification ("totting-up" procedure)
SP10 Exceeding goods vehicle speed limits
SP20 Exceeding speed limit for type of vehicle
SP30 Exceeding statutory speed limit on a public road
SP40 Exceeding passenger vehicle speed limit
SP50 Exceeding speed limit on a motorway
SP60 Undefined speed limit offence
TS10 Failing to comply with traffic light signals
TS20 Failing to comply with double white lines
TS30 Failing to comply with a 'Stop' sign
TS40 Failing to comply with direction of a constable or warden
TS50 Failing to comply with traffic sign
TS60 Failing to comply with a school crossing patrol sign
TS70 Undefined failure to comply with a traffic direction or sign
TT99 To signify disqualification under "totting-up" procedure
UT10 Taking and driving away without consent or attempt thereat
UT20 Stealing or attempting to steal a vehicle
UT30 Going equipped for stealing or taking a vehicle
UT40 Taking/driving/be carried in a vehicle without consent
UT50 Aggravated taking of a vehicle
XX99 To signify a disqualification under "totting-up" procedure
Aiding and Abetting Offence code as above, but with zero changed to a 2, e.g. UT10 becomes UT12
Causing or Permitting Offence code as above, but with zero changed to a 4, e.g. LC20 becomes LC24
Inciting Offence code as above, but with zero changed to a 6, e.g. DD30 becomes DD36