Private minibus insurance from Adrian Flux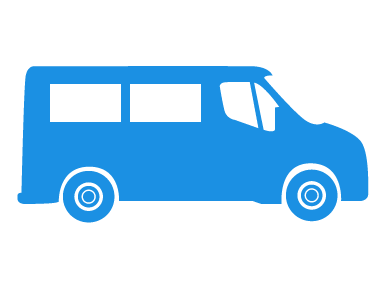 Owning your own mini bus may be expensive to run, but is great for large groups of people to use, whether its ferrying a group of mates for a night out in the city or transporting your kids and their friends to a day out at a museum. Either way having a low insurance premium can really help towards keeping your minibus on the road.
Here at Adrian Flux, we go the extra mile to find the best policies for your minibus so you'll never get stuck with expensive premiums, high excesses or unhelpful service. We can provide you with private minibus insurance that will bring you flexibility and protection. A range of levels of cover is available to suit your specific needs and budget, as well as optional extras which you can chose from that give you extra protection.
Minibus policy features can include:
Free legal cover up to £100,000

Access to a dedicated 24 hour claims line

Comprehensive and third party level of cover offered

Payment instalment option available to spread the cost

Key care, breakdown and windscreen cover available
Why chose Adrian Flux for your minibus insurance?
Unlike other insurance brokers, Adrian Flux understands the needs of minibus owners, and it is our understanding of your lifestyle, values and activities that allows us to provide you with low cost insurance. Competitors assume that minibuses are high risk because of the number of people they carry, the high mileage and the times of day they drive.
We have a positive attitude towards private minibus drivers, as we know that the people you transport are mostly friends, family and people that you care about. You are responsible for transporting them all safely to and from their destinations, so our prices reflect our trust in you as minibus drivers.
Who benefits from private minibus insurance policies?
Any minibus driver and owner who transports:
Friends on nights out, football matches or shows.

Your children and their friends to the cinema, seaside or theme park

Pensioners or residents of a care home that you may volunteer for

Group excursions with a club that you're a member of

European holidays with a group of friends

Large families who have 6 or more children
Contact Adrian Flux today for a free quote
For further information on our minibus insurance for private use, please call our friendly team of insurance experts who can answer any of your questions and help you find the best deal on a policy.
For your free quote, call 0800 369 8590; alternatively submit your details to our insurance team and we will phone you back at your convenience and provide you with a quote for your private minibus insurance.