What is short-term car insurance?
Short-term car insurance offers you temporary cover to drive a car. This gives you the freedom to go on a planned road-trip, attend events across the UK, and even borrow your friend's car at the last moment.
Even if the vehicle is insured in someone else's name or you don't actually own the vehicle, we can still provide comprehensive insurance over short periods.
Why choose Adrian Flux for temporary car insurance?
Our temporary car insurance provides all the same great features and benefits as our regular insurance policies. Better yet, we can tailor each short-term insurance policy to your specific needs and budget.
Insurance for drivers aged 17+, covering vehicles valued up to £25,000.
Cover available as either comprehensive or third party, fire and theft to insure you only for what you need
Covers audio equipment up to £400 in value as standard
Offers up to £1000 windscreen cover on selected policies
Quotes for a wide range of vehicles, from modified cars to kit cars and motorhomes
Who is short-term car insurance for?
This policy is ideal for a range of people who want short-term cover.
Second car: want to take your second car out for a spin? Speak to us about our short-term insurance. Please note your vehicle should be declared off road with a SORN when it is not insured.
Car enthusiasts: if you attend occasional events with your modded or classic car or you only use your vehicle occasionally, we can sort out short-term modified and classic car insurance. Ideal if the car is laid up the majority of the time.
Learner drivers: speak to us about our temporary learner driver insurance, which covers you when you practise in a family or friend's car.
Young drivers: home from university for a couple of months and want to use a family car? If so, our short-term insurance is perfect for you.
Test drives: planning on buying a car but not sure if you've found the right one? We can cover you for test drives in any vehicle you have your eye on.
Driveaway insurance: found your dream vehicle? We can cover you for the journey home or to the shops while you sort out an annual policy.
Car hire: whether you're moving and you need to use a bigger car or your car is in the shop, give us a call for a short-term quote. We also offer short-term van insurance if you need to hire a bigger vehicle.
Visitors to the UK: just visiting for a couple of days or months? We should be able to cover you.
Impounded cars: has your car been seized? You'll still need insurance coverage even if you're just driving home. We offer impounded car insurance – just call us on if you need short-term insurance for this reason.
You can also add short-term drivers to your policy if they'll be borrowing your car – let us know if you want to update your existing scheme with us.
How can I get cheap temporary car insurance?
If you've tried to get a quote for temporary car insurance already, make sure you call us. We always aim to beat your best deal!
If any of the following apply to you, let us know.
Limited mileage: let us know if you're only planning on using your car for a short local trip and we should be able to offer you a great deal.
Car club member: you could get up to 15% off your insurance policy if this applies to you.
Secured car: do you keep your car stored in your garage? Have you installed extra alarms, tracking devices, or security features? If so, let us know as this could save you money on your policy.
Temporary car insurance for learner, new or young drivers
At Adrian Flux, we offer short-term car insurance for learners, new or young drivers. Whether you want to get a few more hours' practise in before your test or you've recently passed and want to take advantage of your new-found freedom, we have options available for you.
You can get a tailored insurance policy from us seven days a week. Just call us on .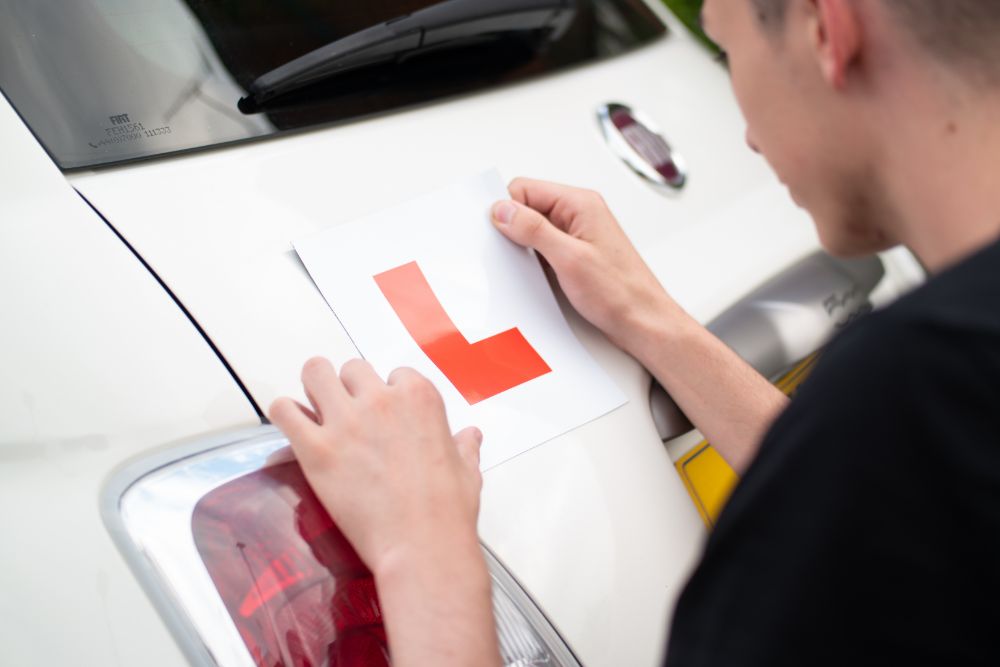 FAQs
Can I buy one day car insurance?
Yes, we provide short-term car insurance to suit your needs. So whether that's for a day, a week, or a few months, give us a call!
Can I get temporary car insurance for a 17-year-old?
We offer short-term cover for learner drivers who are 17 years or over and need provisional licence insurance. If you've already passed your test, you must be 21 or over to get temporary cover with us.
Why is short-term car insurance so expensive?
Short-term car insurance usually works out more expensive compared to an annual policy as you have the flexibility of paying for each day you use. Here at Adrian Flux, our temporary policies don't work out too expensive; our short-term policies start from as little as £24.99 a day.
Can I get temporary car insurance for my classic car?
We offer short-term insurance for all types of vehicles, including classic cars. Whether you're taking your pride and joy out for a summer spin in Europe or you're taking it to a car show, as a specialist insurance broker, we can help.