Citroen DS Insurance
If you struggle to find comprehensive Citroen DS car insurance, we can help. We have been securing customers specialist car insurance policies for over 50 years and are passionate about providing customers with a professional service and value for money.
Existing customers please call:
What is the Citroen DS?
The DS was an iconic vehicle throughout the 50s, 60s and 70s. Its stylish Italian design and futuristic French engineering made the DS an instant success back then, and a great collectors' car now. With a number of models, special editions and design variations, the Citroen DS has a unique community of enthusiasts who take great care in their cars and enjoy what these pieces of engineering have to offer.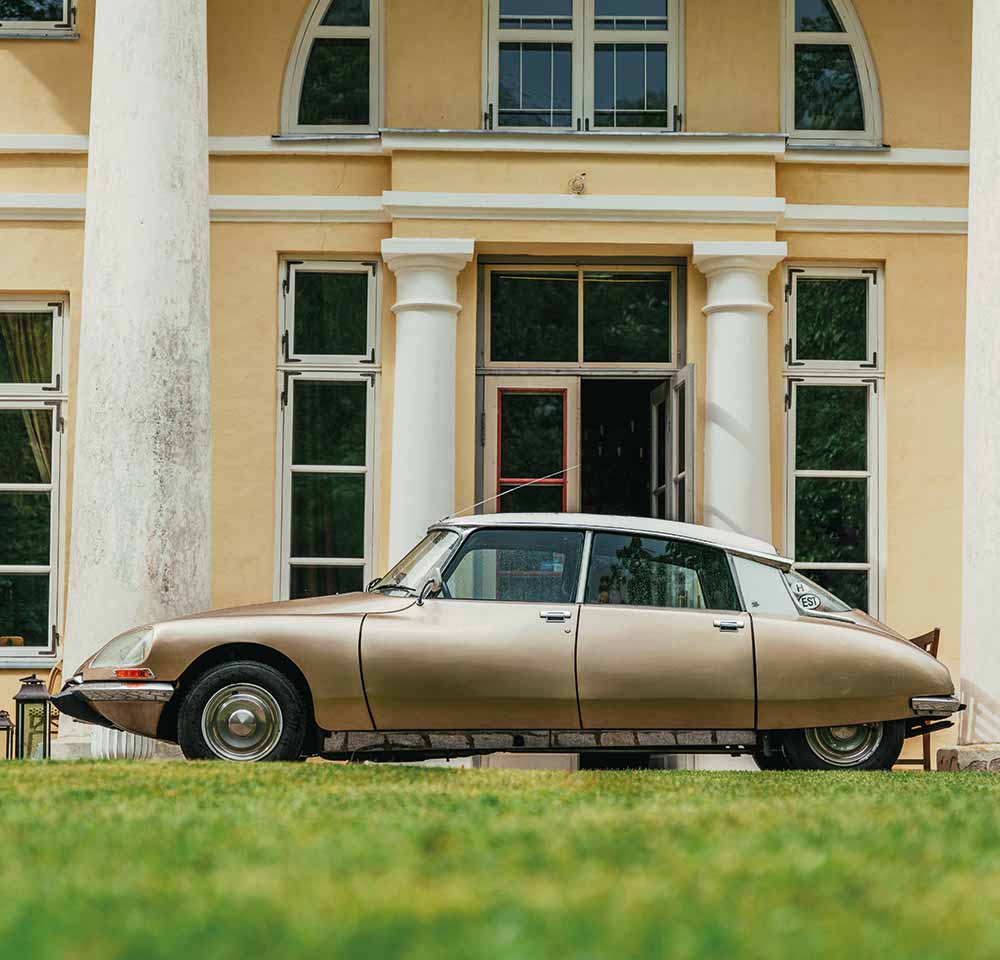 Competitive Citroen DS insurance
Whether you have a DS19, DS23 Pallas or a DS Convertible, you own something very special. If you have tried to find competitive insurance for your Citroen DS in the past, you may have struggled to find a policy that offers you a high level of protection at a price you can afford.
At Adrian Flux, we consider your driving experience and history as well as the vehicle model itself in order to work out your quote. So if you are dedicated to looking after your DS and are passionate about driving it, Adrian Flux can reward you with lower premiums.
Benefits of classic Porsche insurance with Adrian Flux
Benefits of classic car insurance for your Citroen DS
Agreed value cover: many insurers will only pay out the 'market value' of your DS if you suffer a total loss.
Owner's club discounts: if you belong to a recognised DS car owners club or enthusiasts' forum, you may receive a discount of up to 15%, depending on the policy taken.
Limited mileage discounts: the fewer miles you drive, the more you can save, from as little as 1,500 miles. Unlike many of our competitors, however, we can also offer insurance for people who use their classic DS more frequently.
Laid-up policies: if your DS is laid up, we can protect your car from theft or mishap.
Wedding hire cover available.
Breakdown cover and windscreen protection available.
Why choose Adrian Flux for your Citroen DS insurance?
Adrian Flux offers flexible and competitive protection for your DS. Our experienced team of insurance experts will make sure you have the best policy based on the car you drive, how often you drive it, as well as a range of other factors.
If you'd like to receive a free quote today, call us on . Alternatively, arrange a free callback from our team at a time that suits you.
Classic car insurance experts
If you're looking for classic Citroen insurance, look no further than us. At Adrian Flux, we offer affordable classic car insurance at great prices. We're the UK's leading specialist insurer for classic cars and are able to compare over 30 quotes in around 15 minutes.
FAQs
Yes, even if you've just passed your test and your heart is set on the Citroen DS as your first car, just give us a call. Classic car insurance can actually be surprisingly affordable even for first-time drivers.
Yes, we specialise in providing cover for individuals with unique circumstances, and this includes convicted driver insurance. Even if you're struggling to get cover, give us a call and we'll try to help.
The Citroen DS insurance group will depend on the model you have, as well as the year it was manufactured.
| | |
| --- | --- |
| Model | Insurance group |
| Citroen DS 3 | 10-39 |
| Citroen DS 4 | 17-30 |
| Citroen DS 5 | 18-30 |
| Citroen DS 7 | 21-24 |